The Yoga Sūtras of Patañjali define the essence of yoga as follows:
योगश्चित्तवृत्तिनिरोध || Sūtra 1.2 ||
Yogaś citta-vṛtti-nirodhaḥ
English transl: Yoga is the restriction (Nirodha) of the fluctuations (Vritti) of consciousness (Chitta).
German transl: Yoga ist das Zuruhebringen (Nirodha) der Fluktuationen (Vritti) des Bewußtseins (Chitta).
bow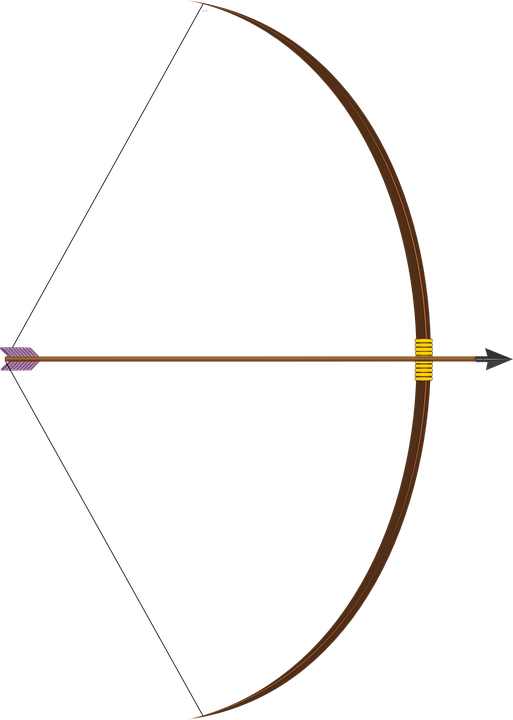 Having taken as a bow the great weapon of the Secret Teaching,
One should fix in it the arrow sharpened by constant Meditation.
Drawing it with a mind filled with That (Brahman)
Penetrate, O bright youth, that Immutable Mark.
The pranava (AUM) is the bow; the arrow is the self;
Brahman is said to be the mark.
With heedfulness It is to be penetrated;
Become one with It as the arrow in the mark.
Know that Self alone, the ONE without a Second,
On which are strung Heaven and Earth,
Inner Space, Mind, Vital Energy, All the organs.
Leave off other words, for this is the Bridge to Immortality.
— Mundaka Upanishad ii 3,4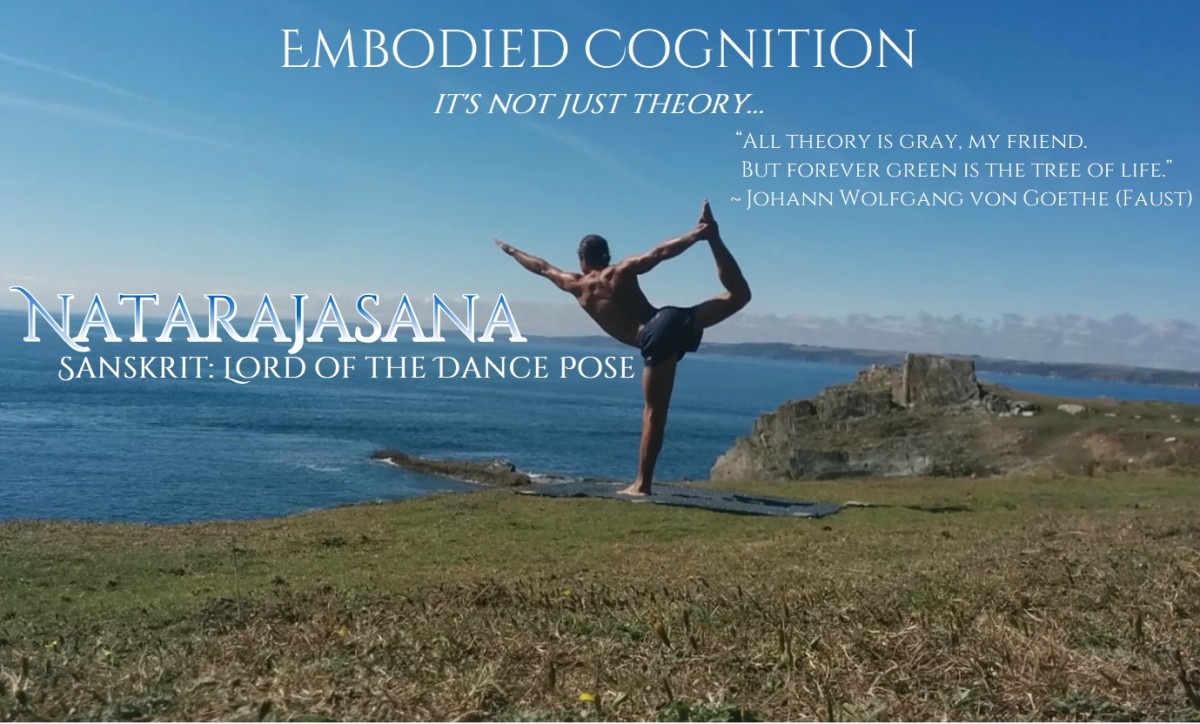 Display the user interface in full-screen mode for an optimal user experience

reqh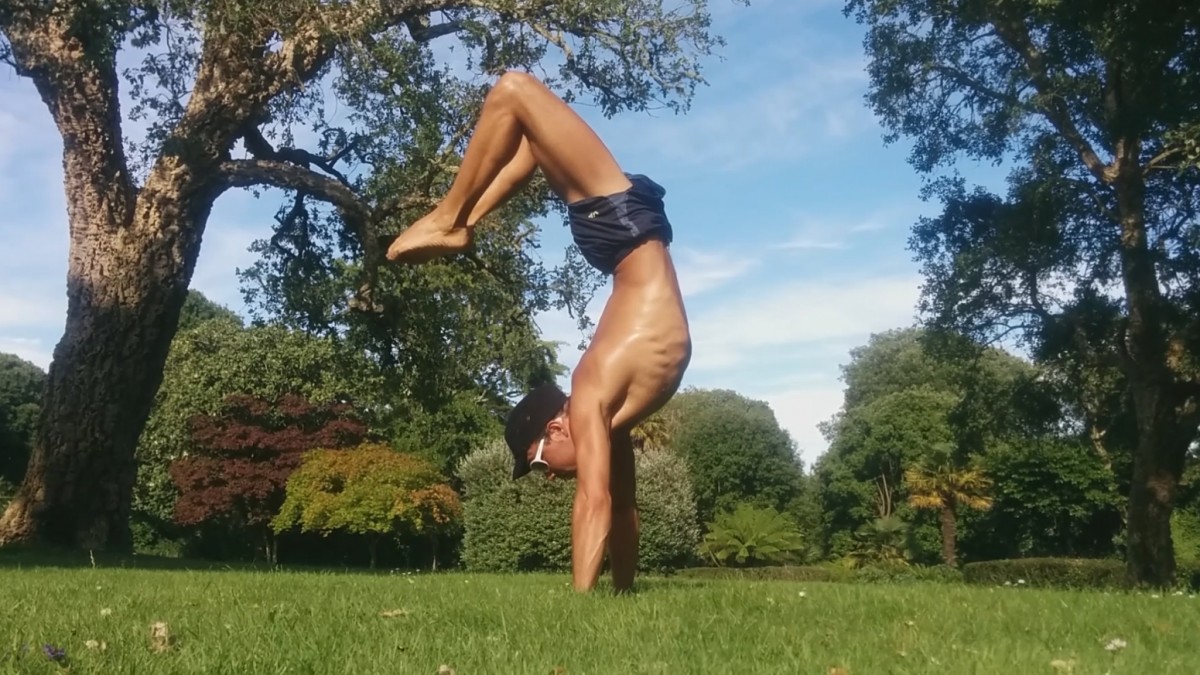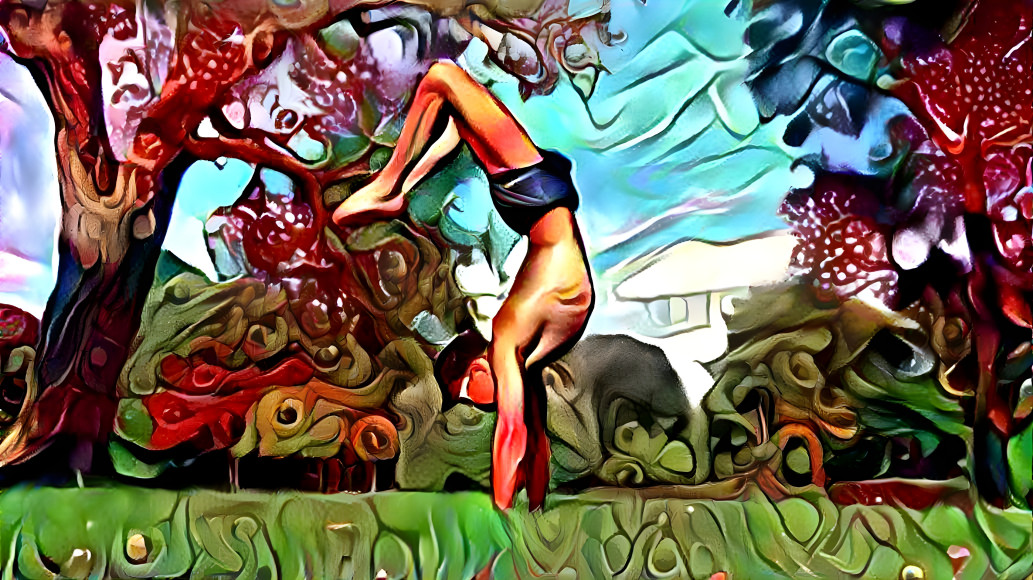 Yoga, Brain-Health & Creativity
Yoga rejuvenates the nervous system and specifically the brain.
The word psyche is etymologically derived from the ancient Greek ψυχή (psukhḗ, which translates into "mind/soul/spirit/breath").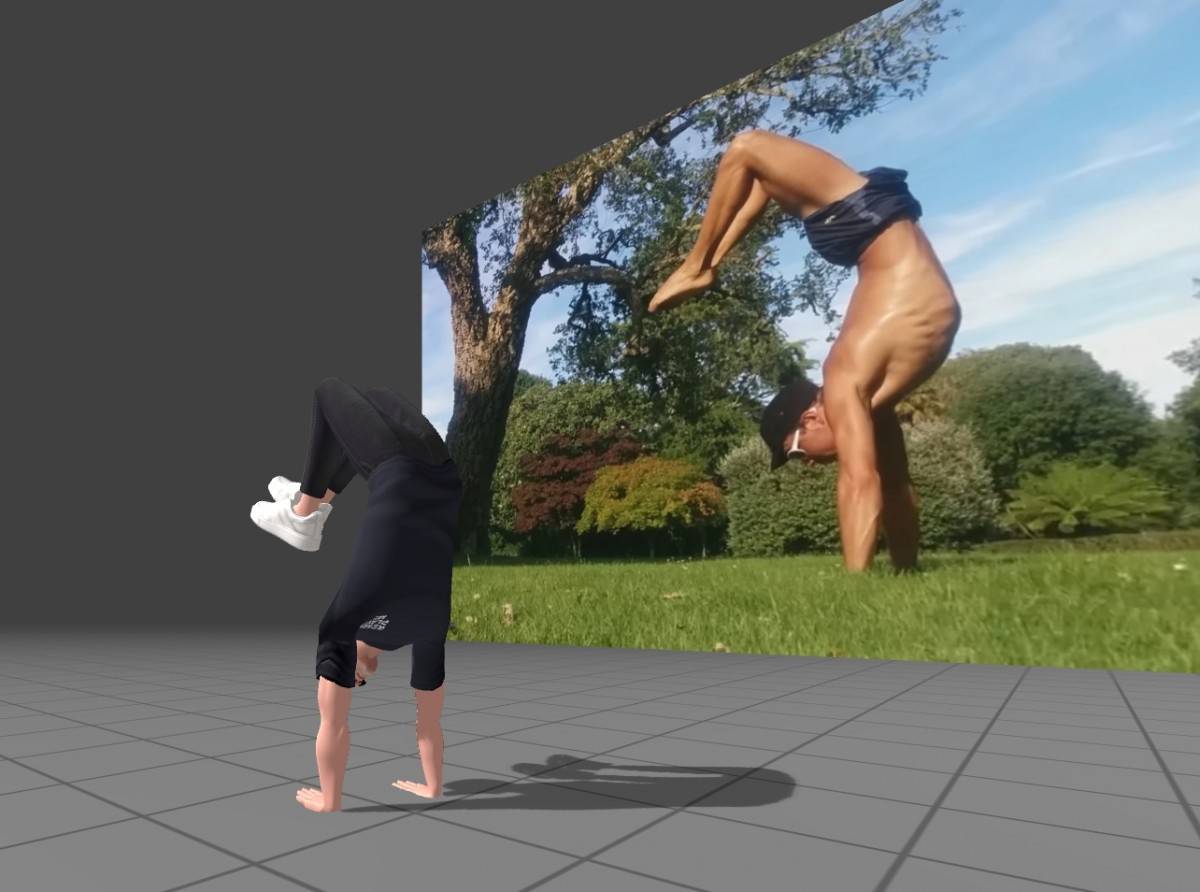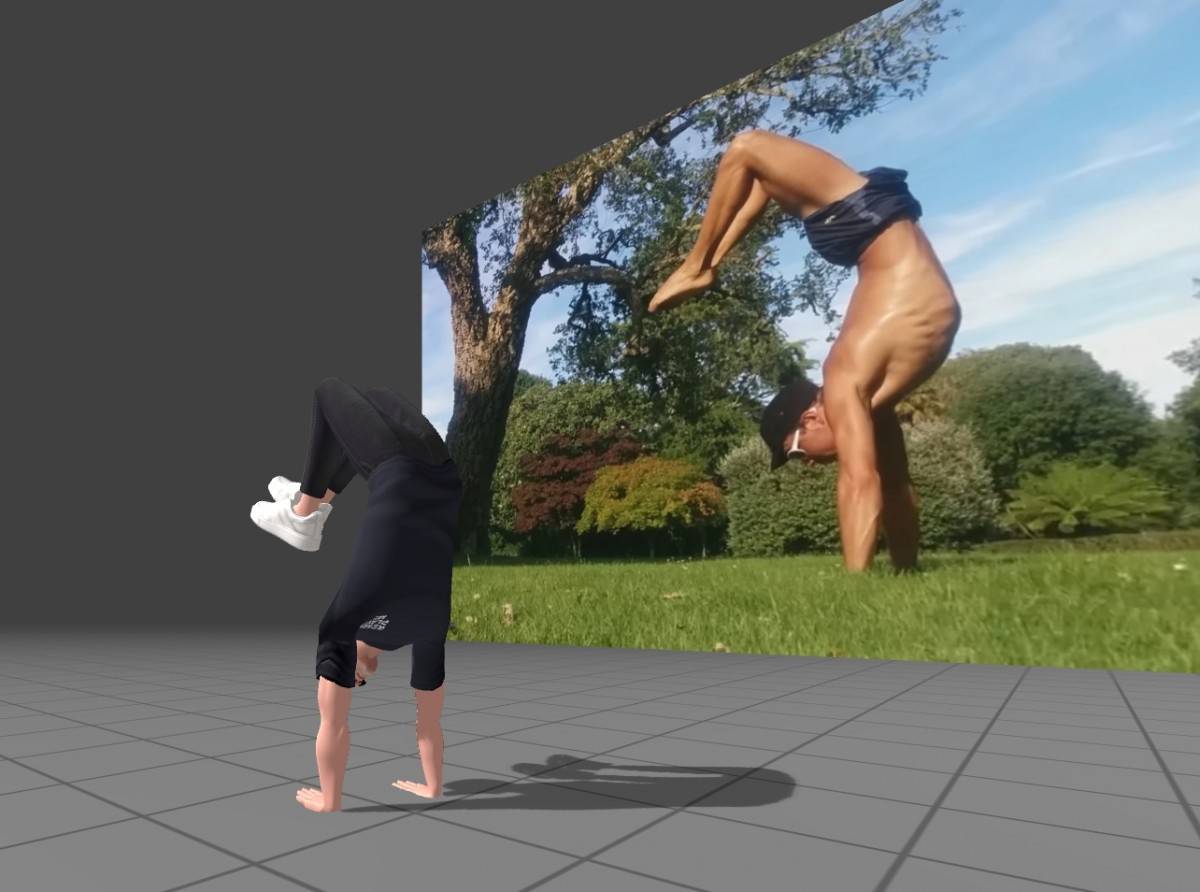 ani222
Mental rotation &
spatial cognition
© 2022 www.christopher-germann.de
reqh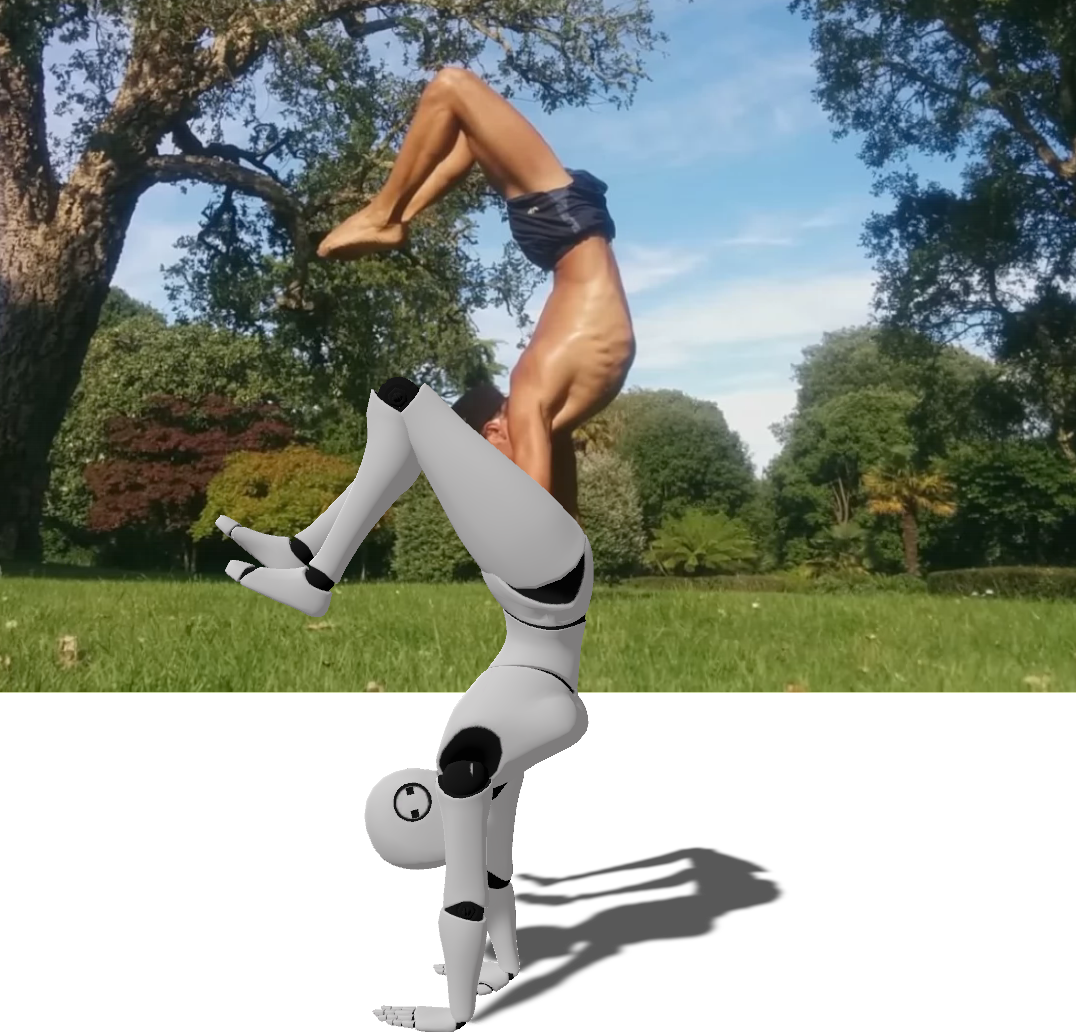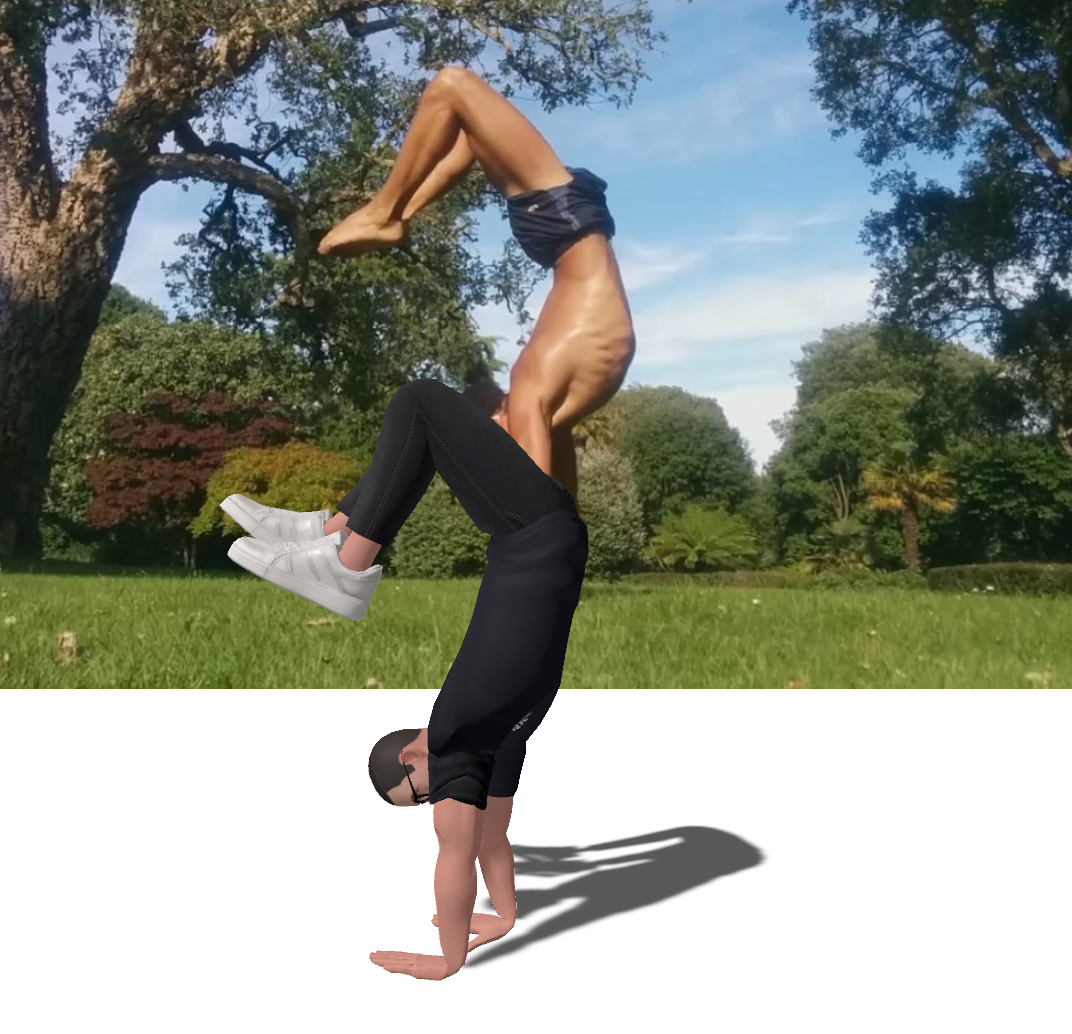 reqh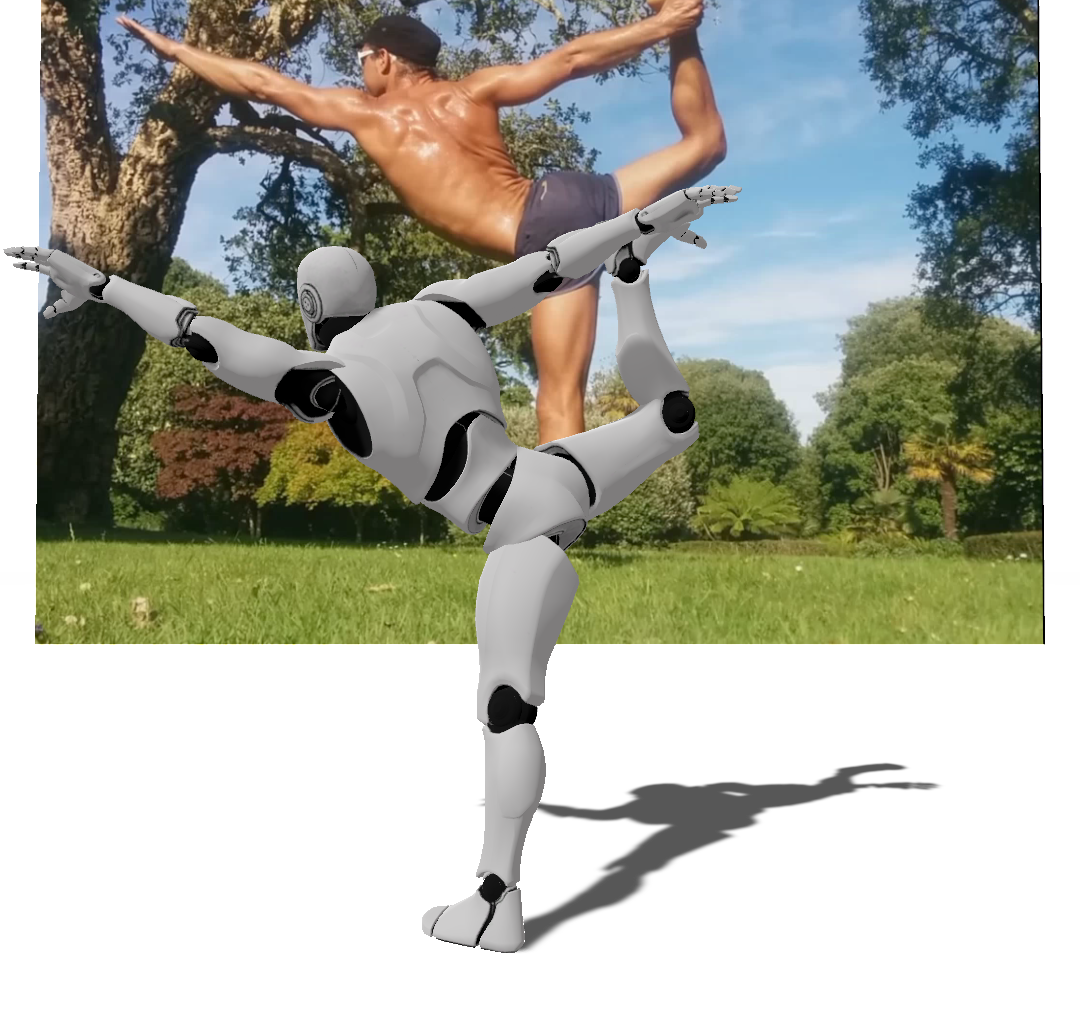 Cerebellum, motor coordination & cognition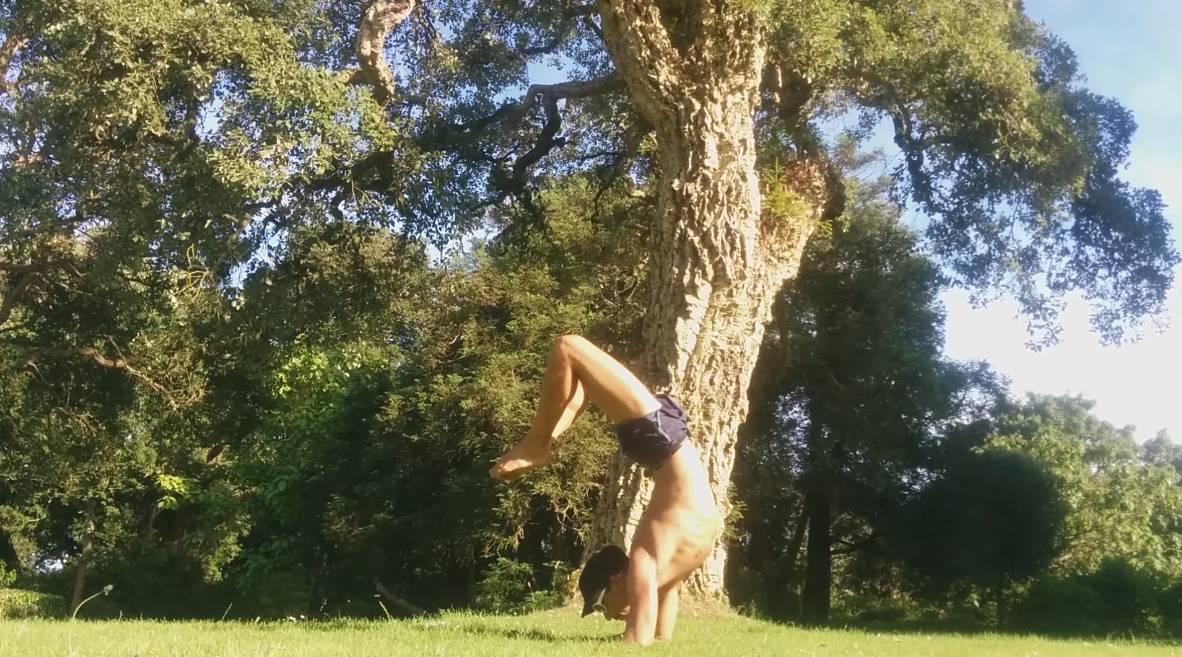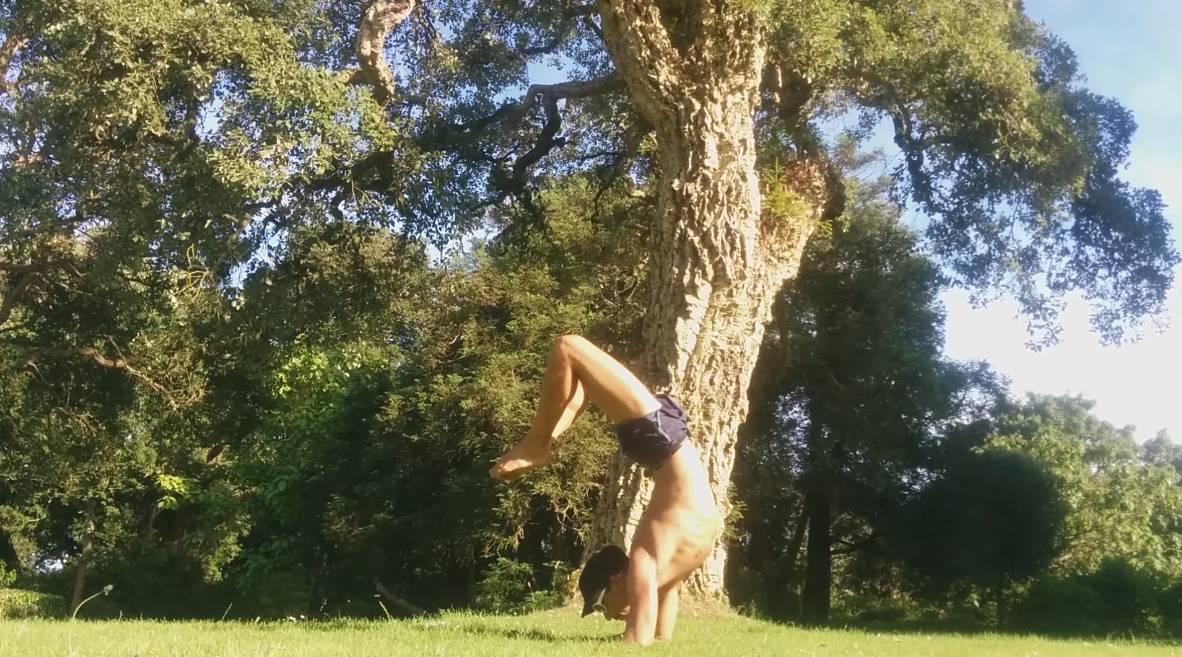 9
Vrischikasana (Sanskrit: वृश्चिकासन) or "Scorpion pose" is an inverted asana which requires deep balance.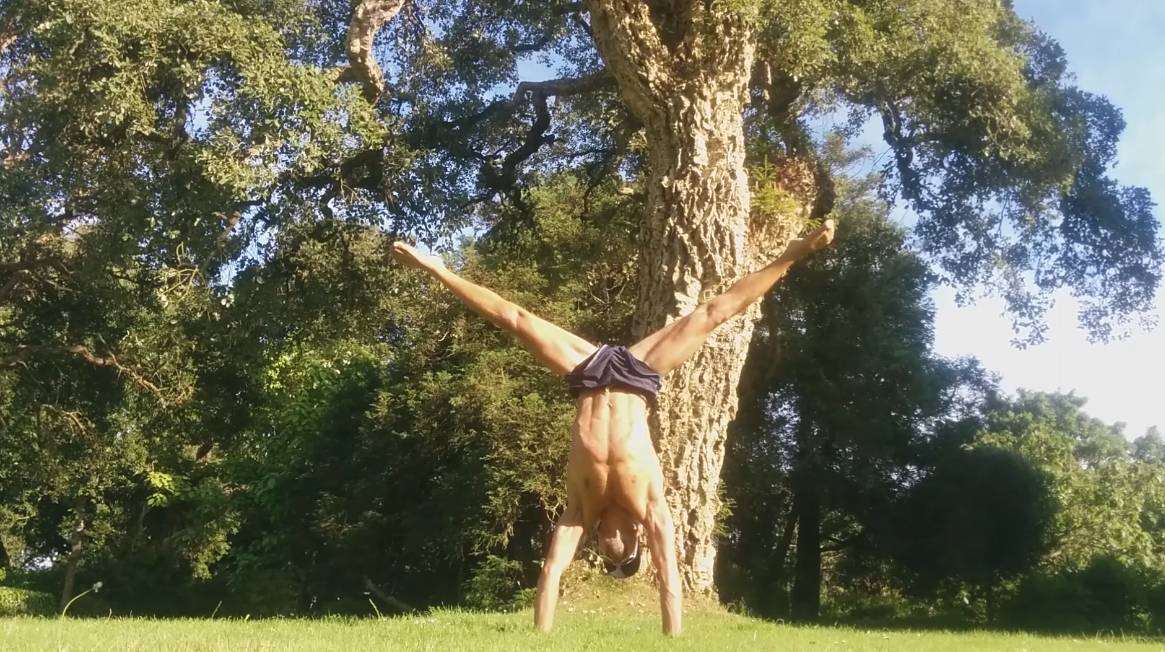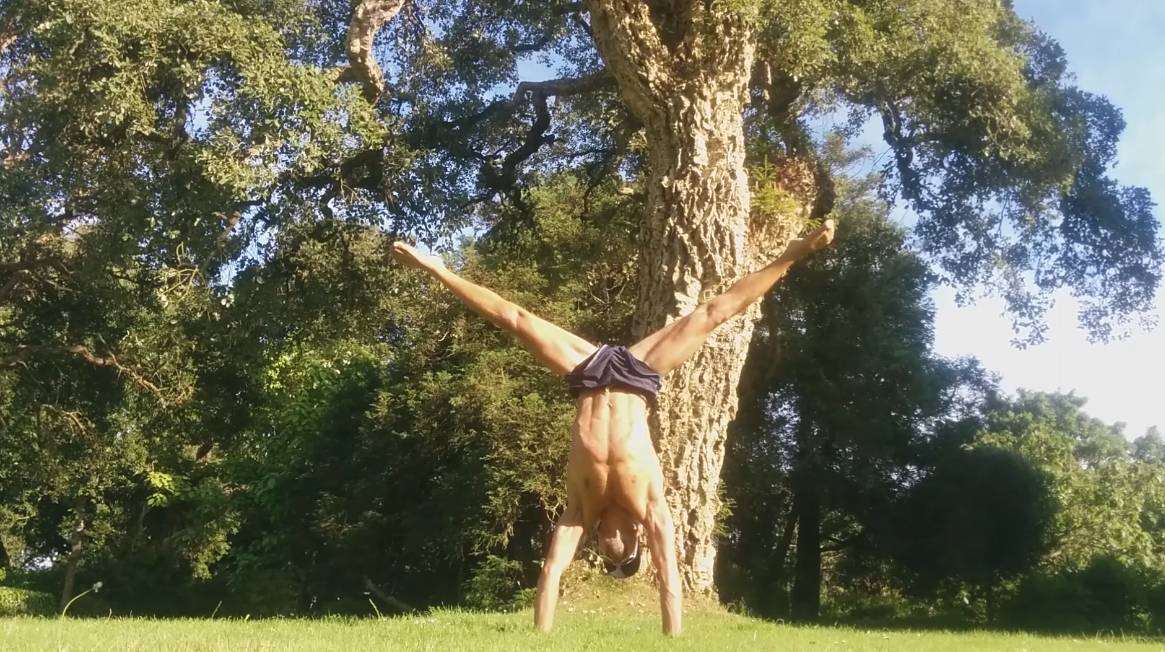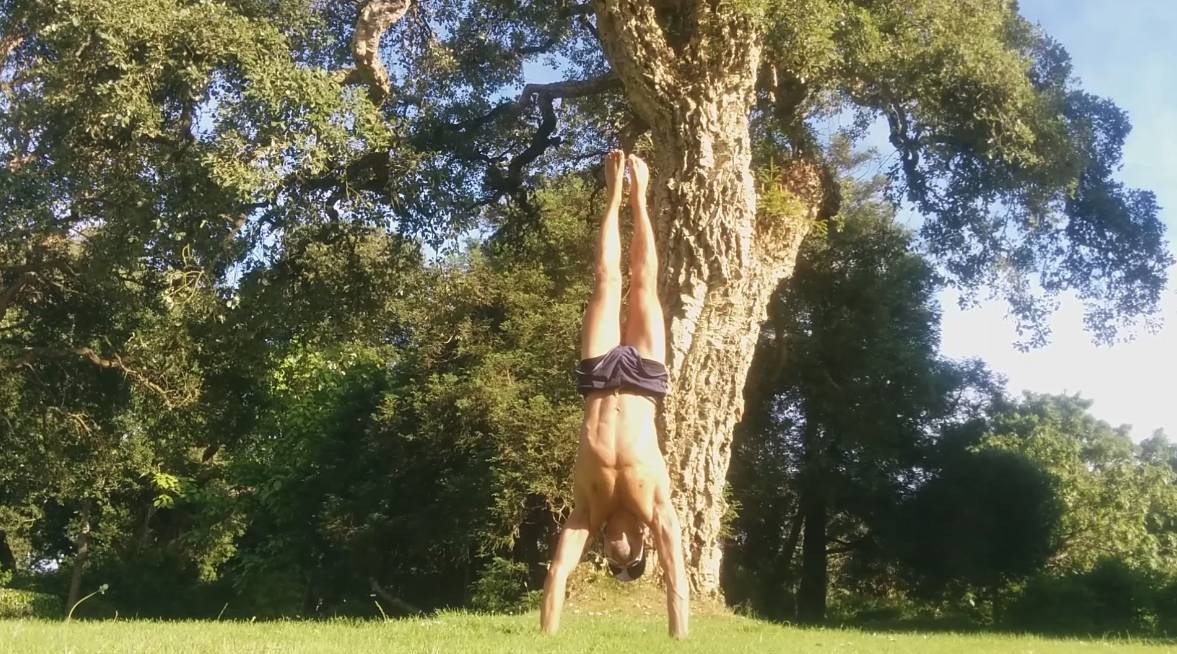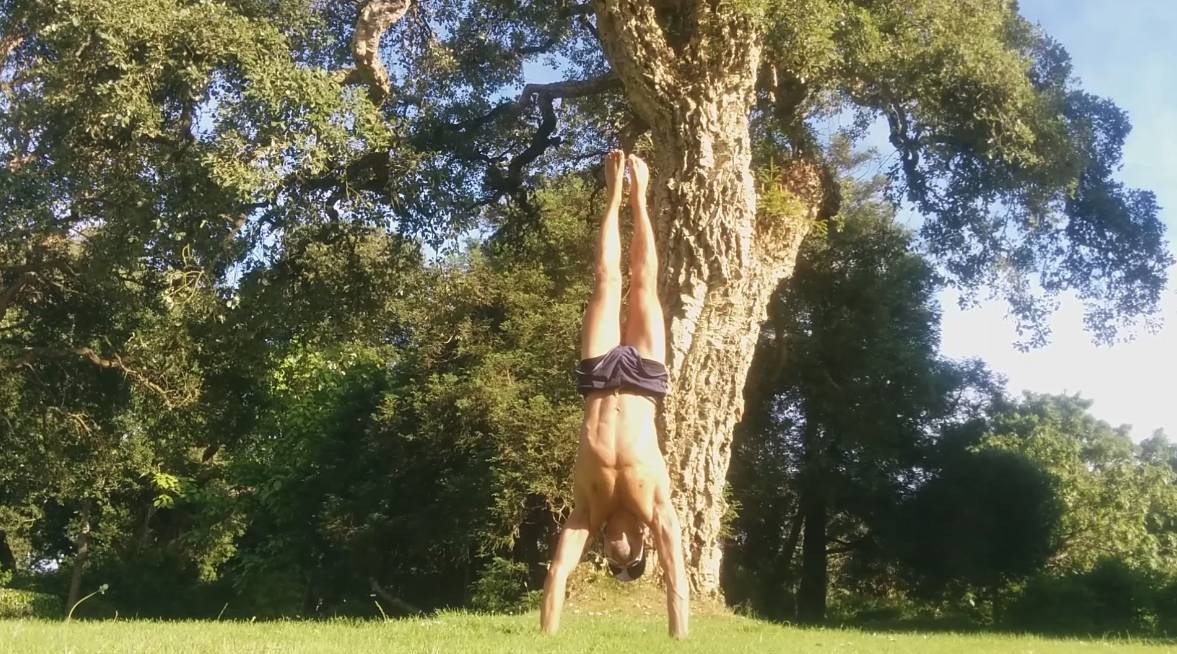 reqh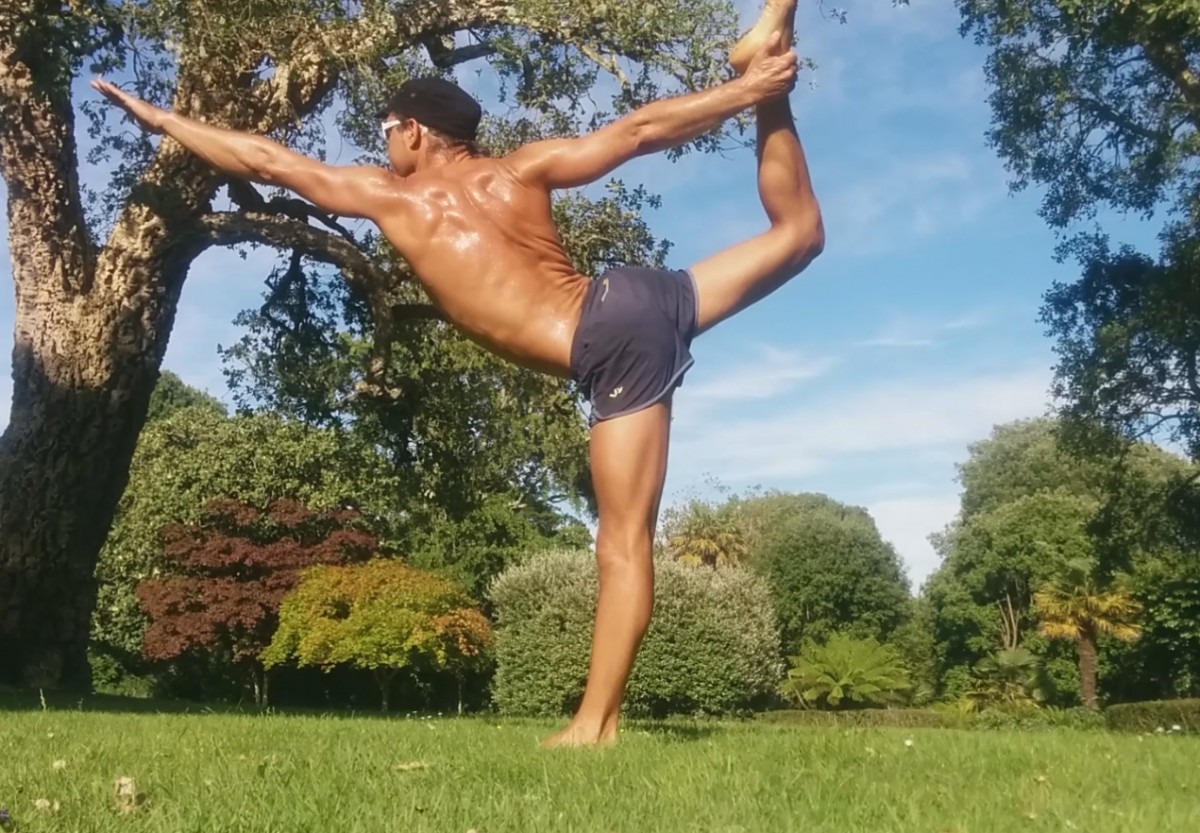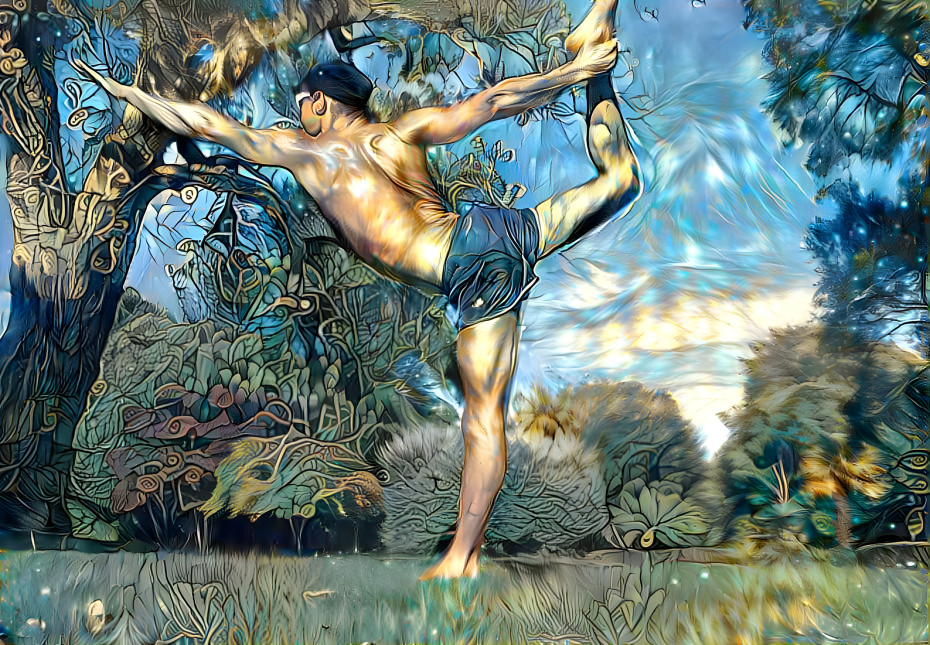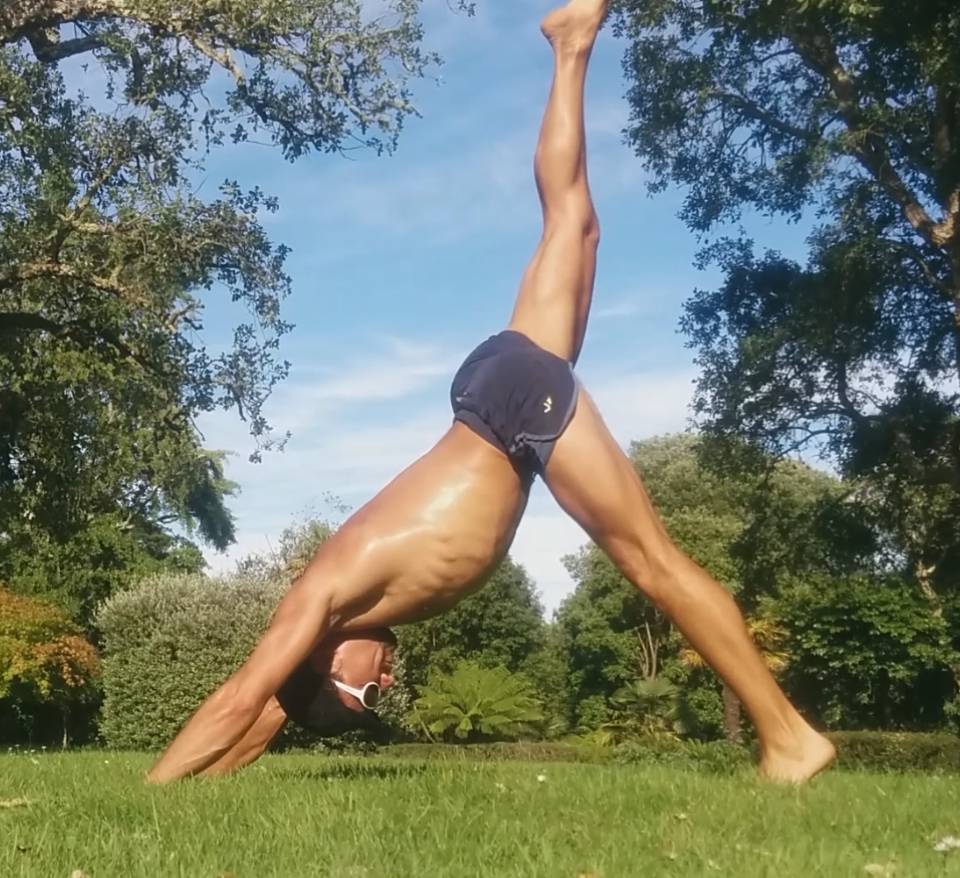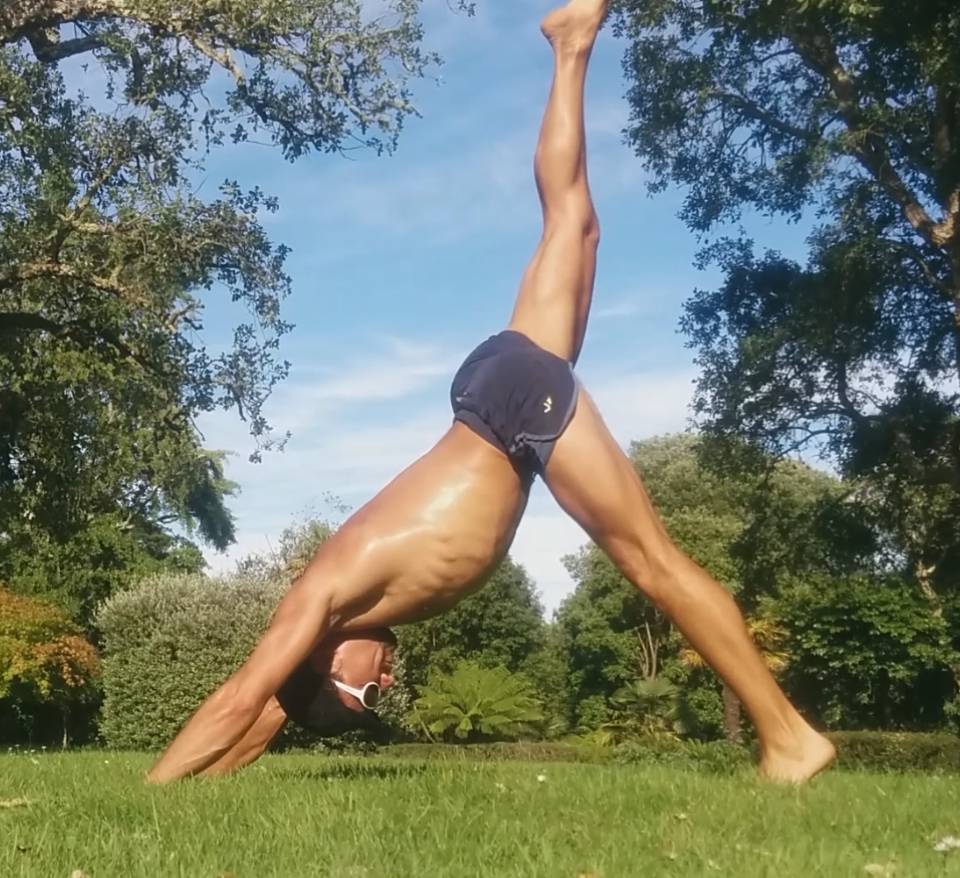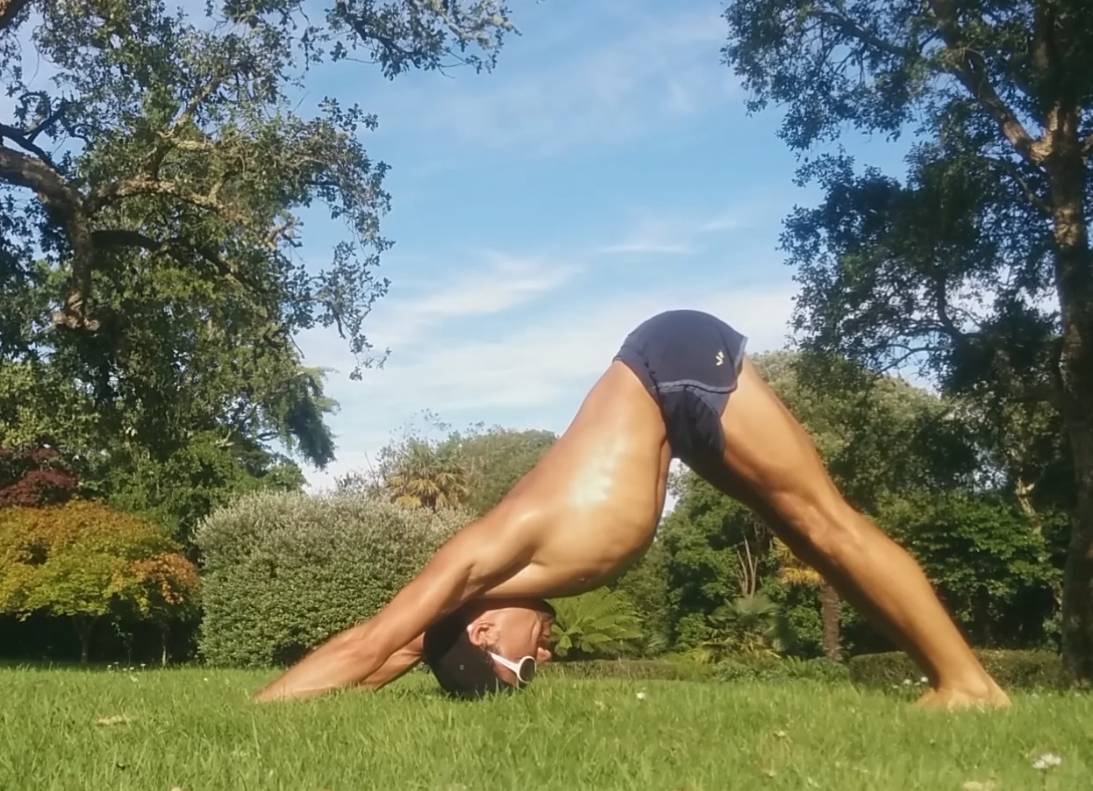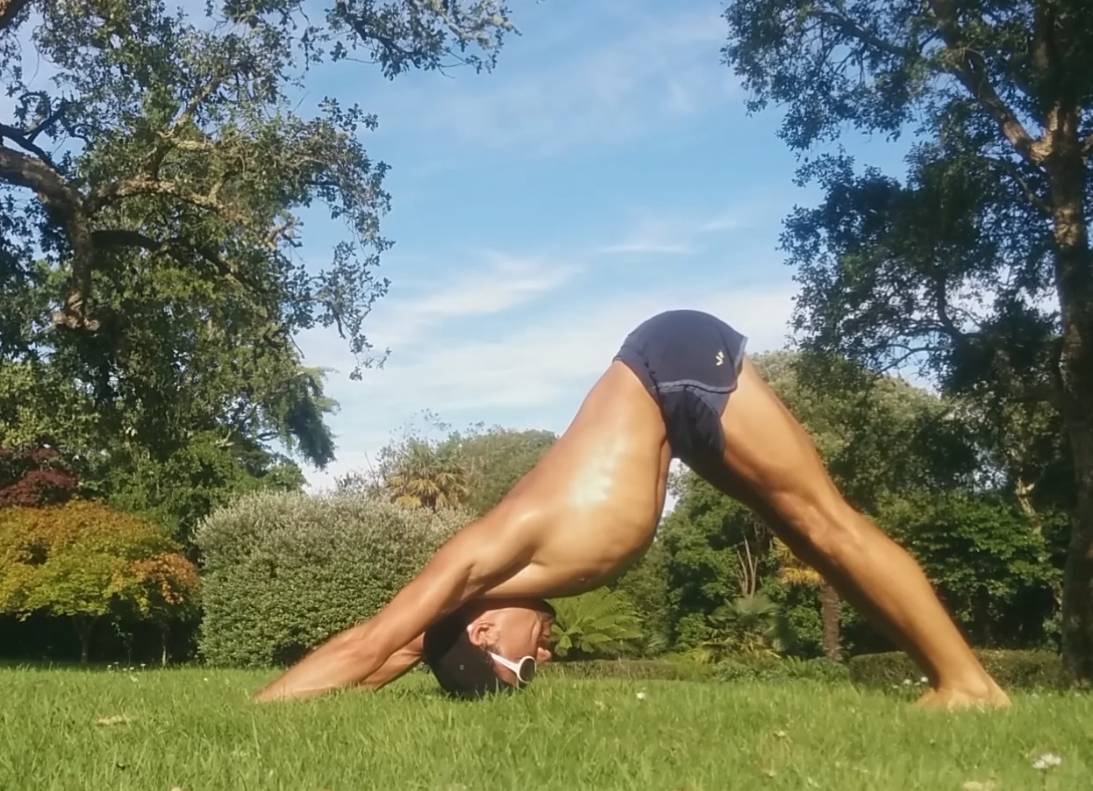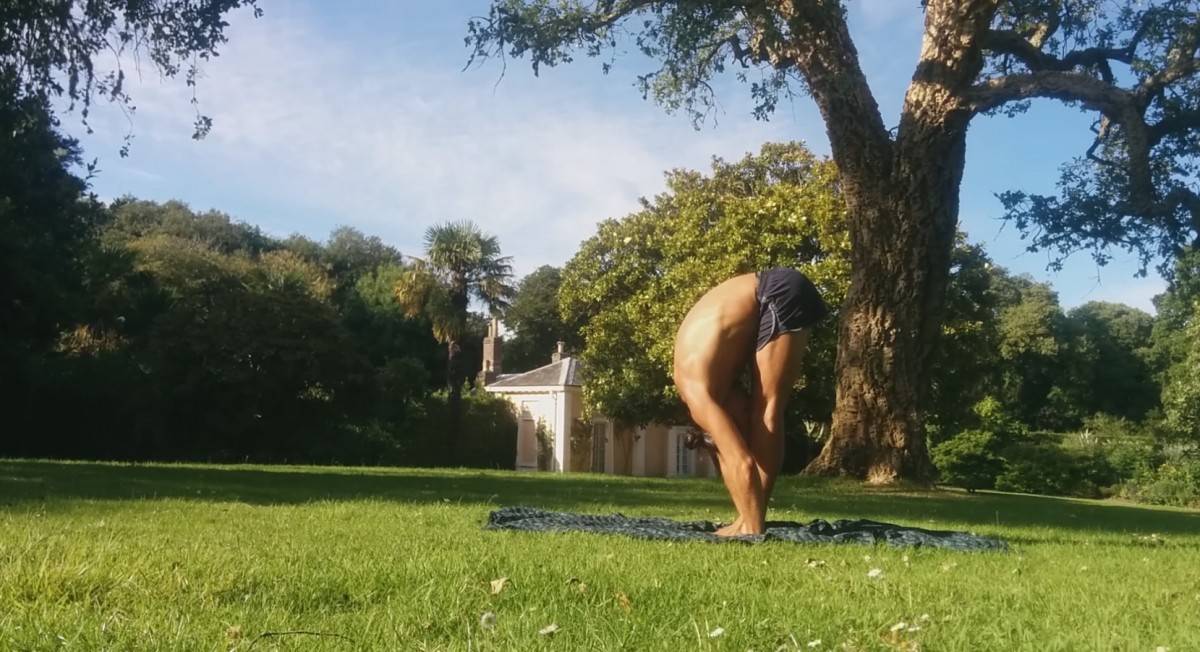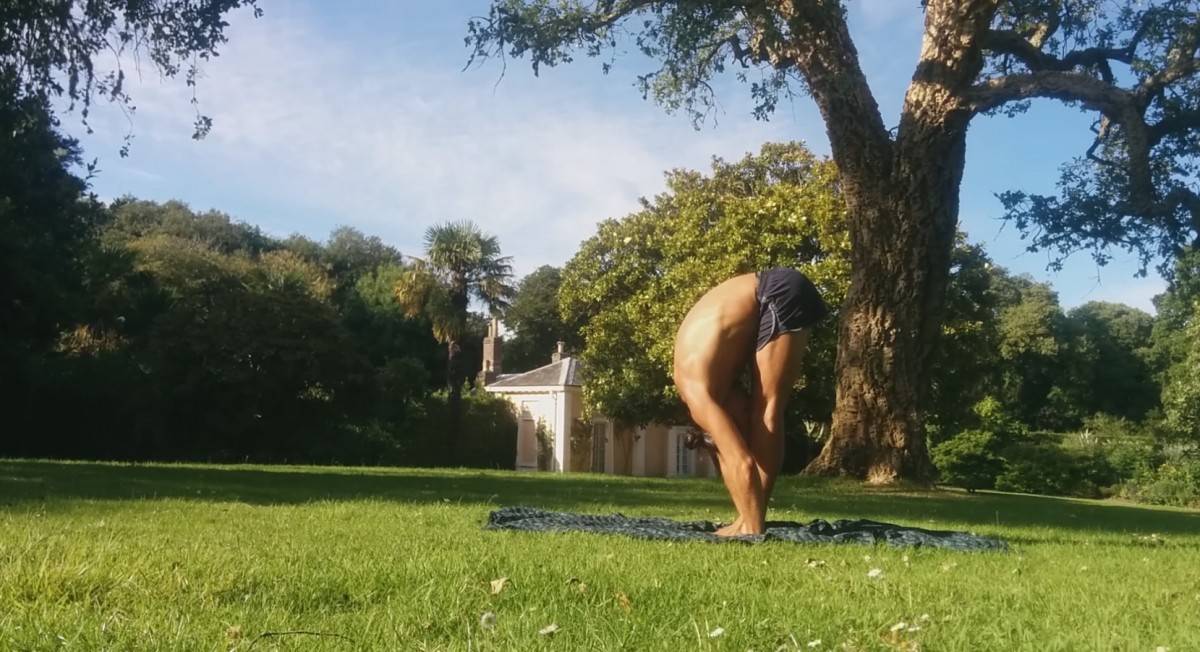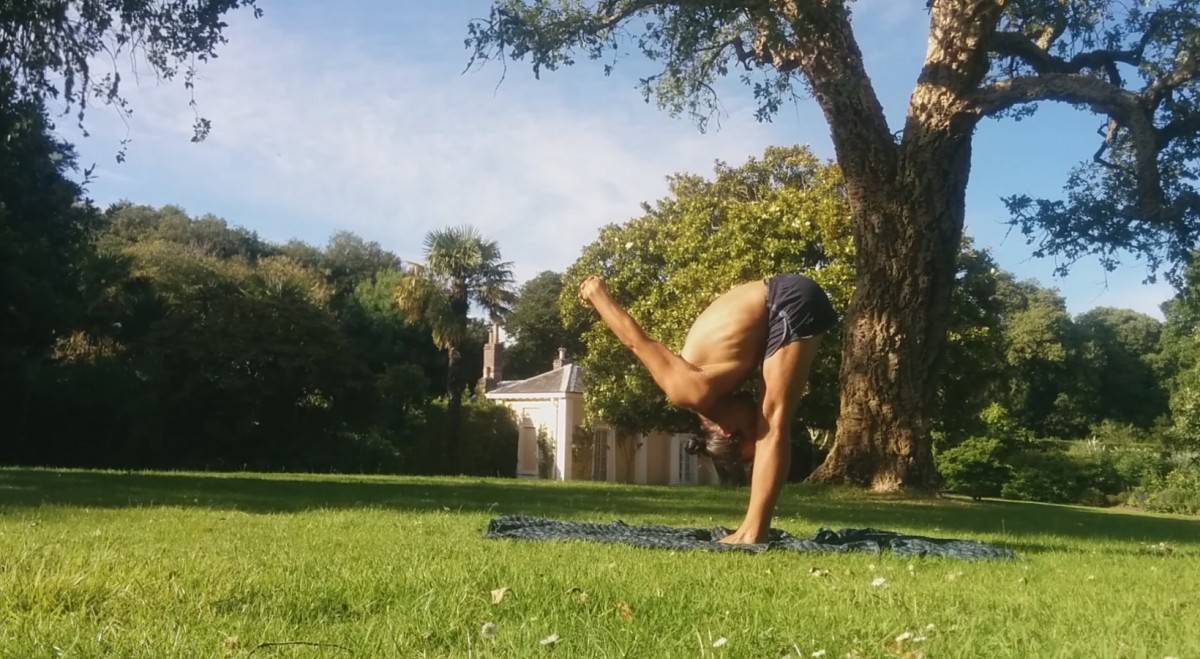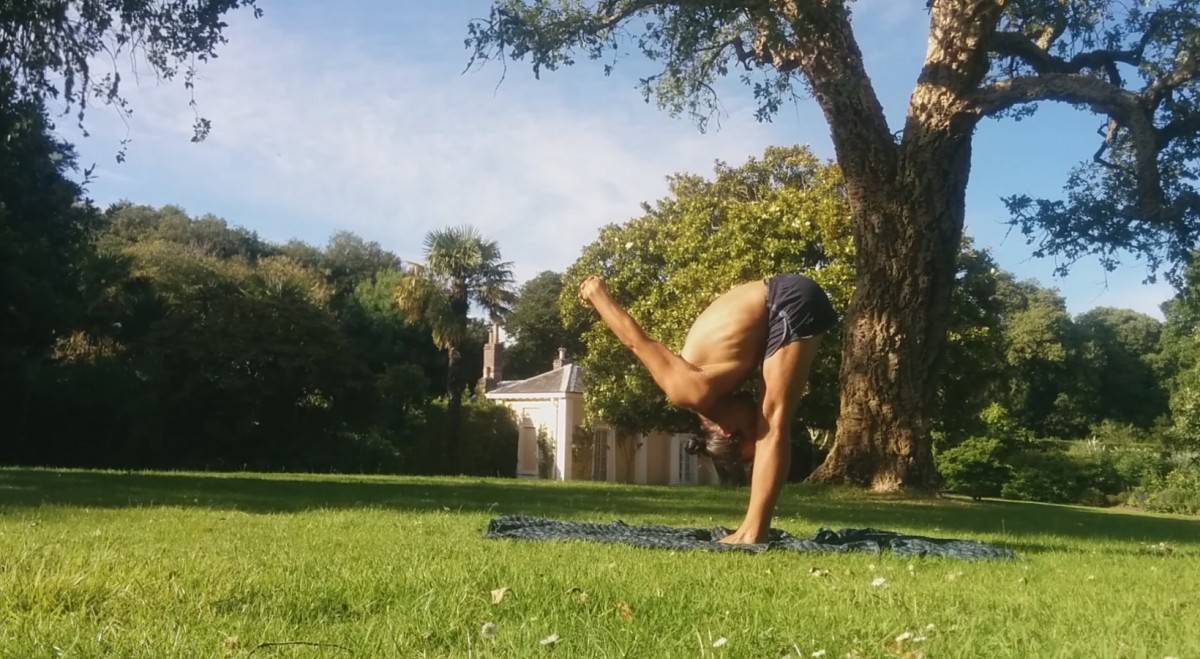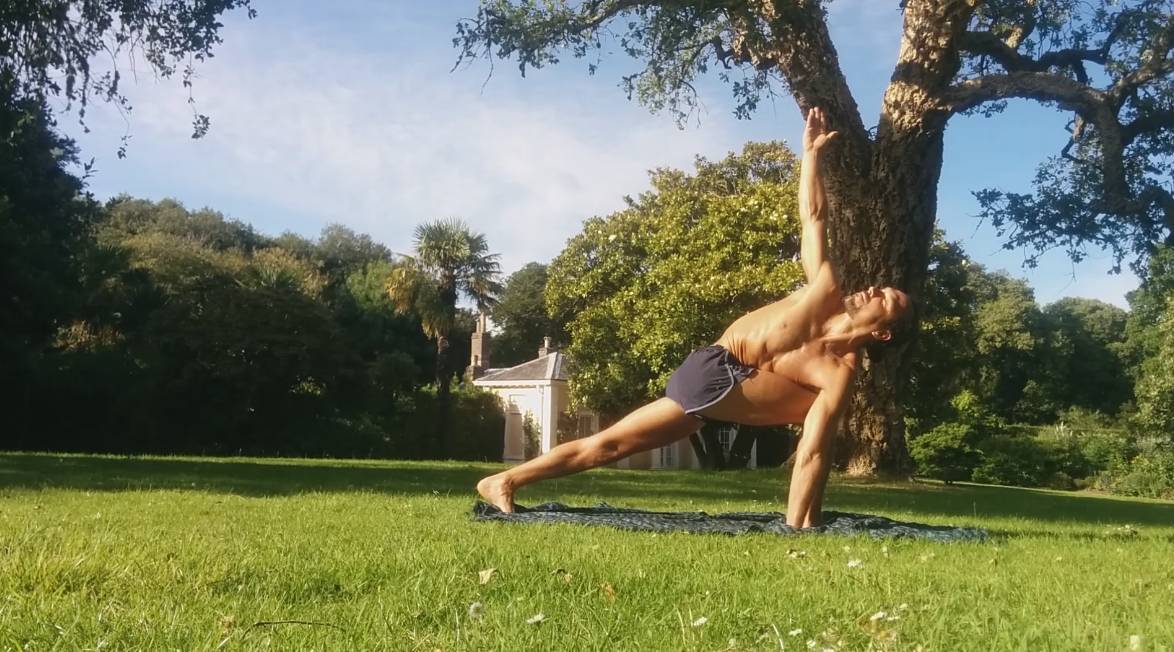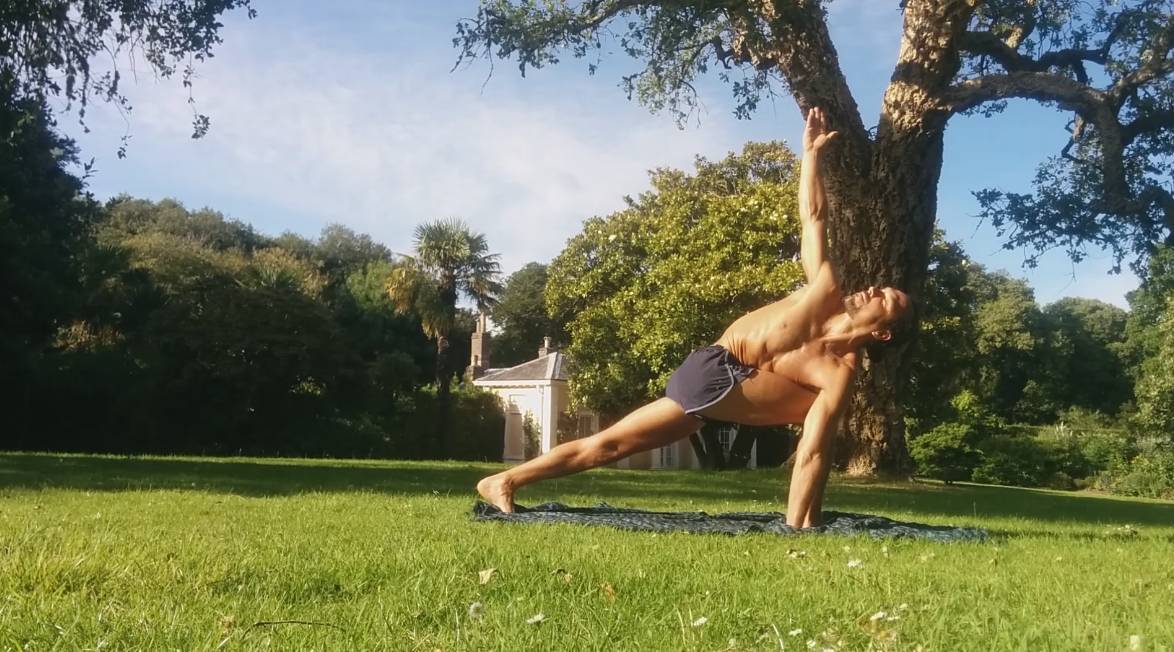 reqh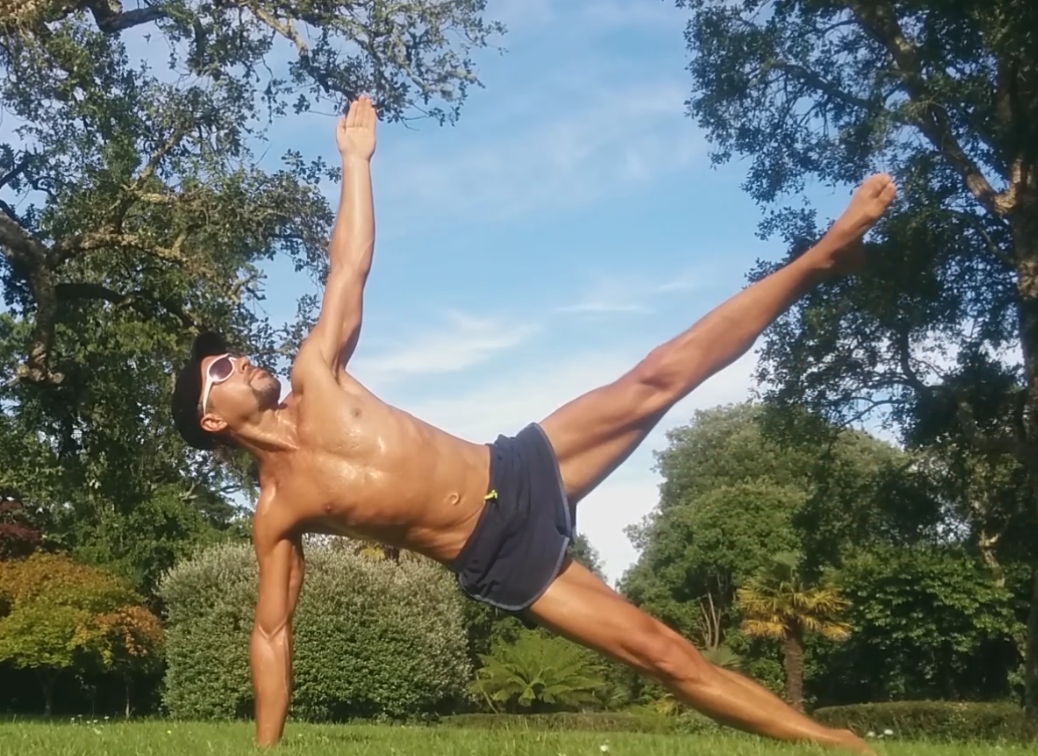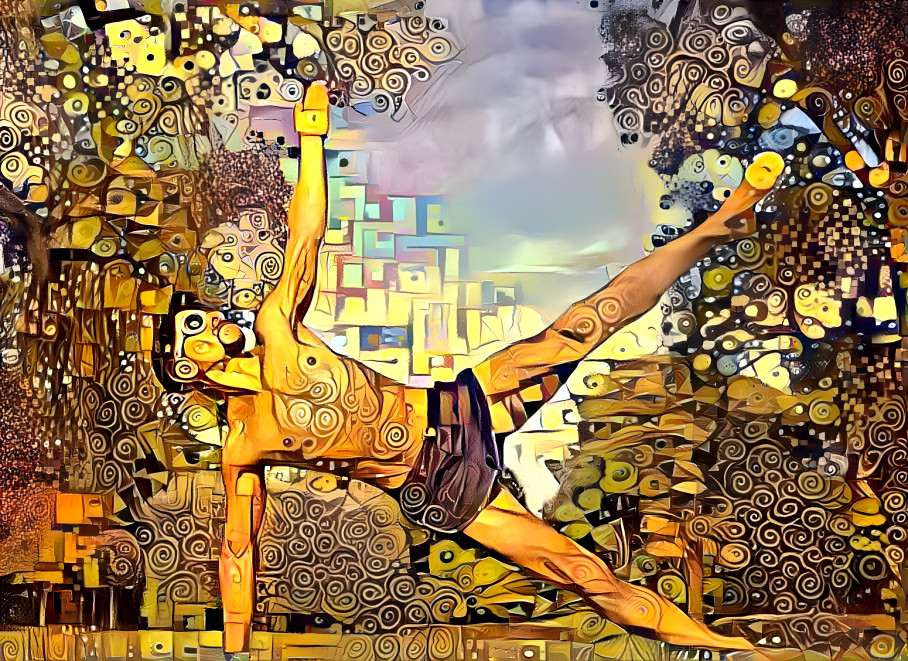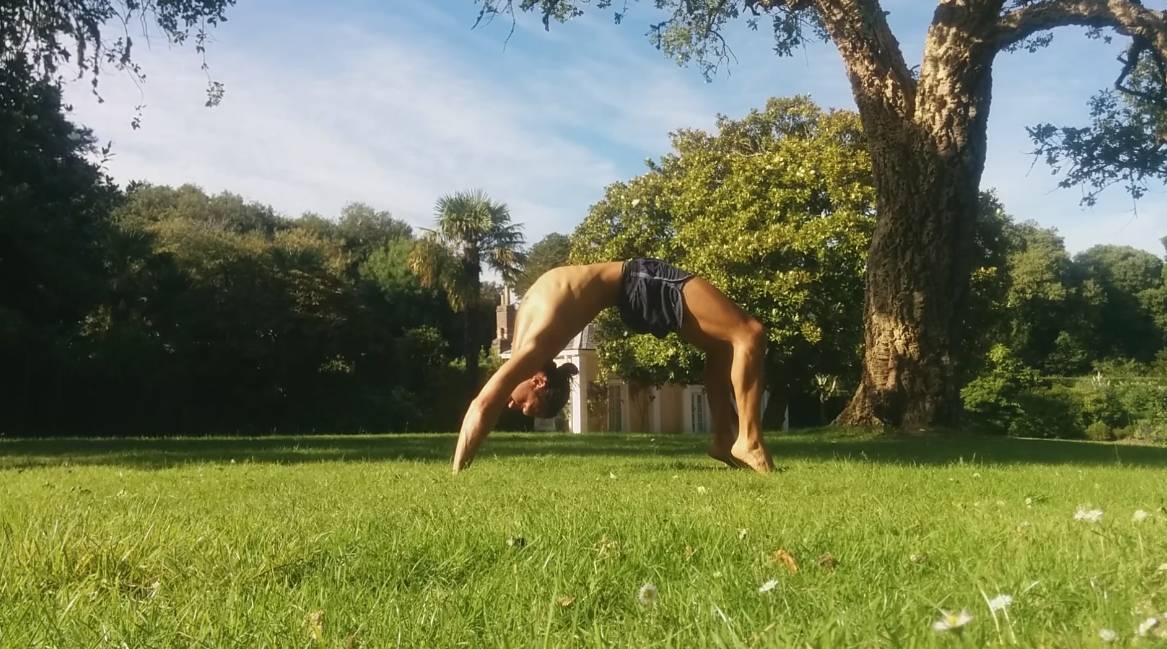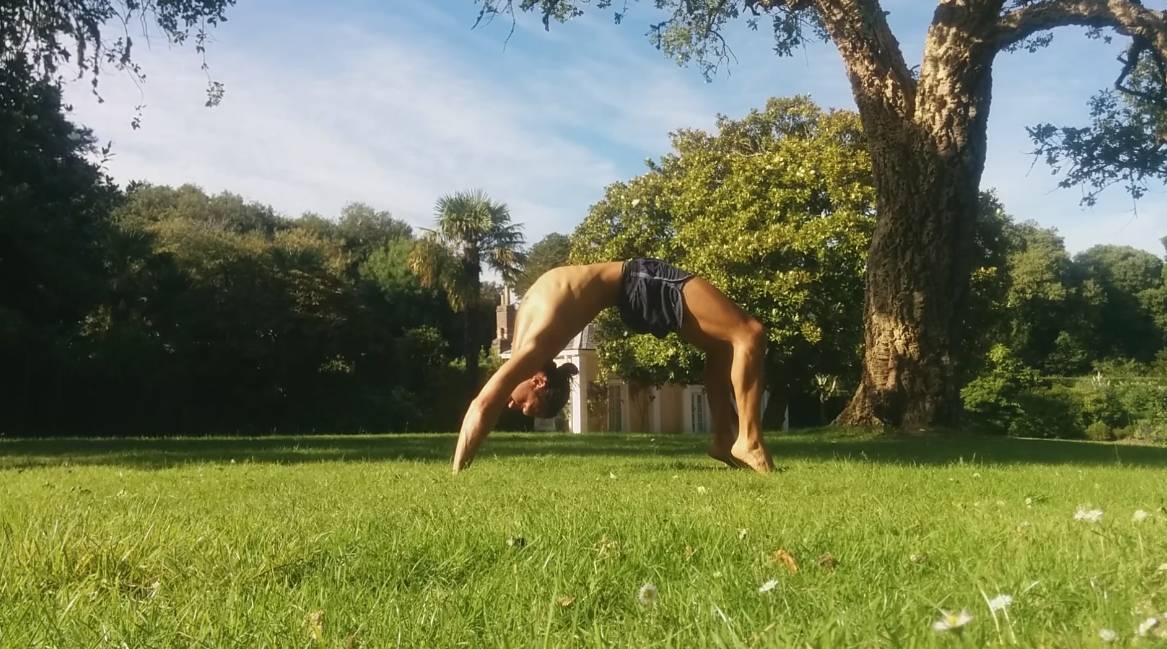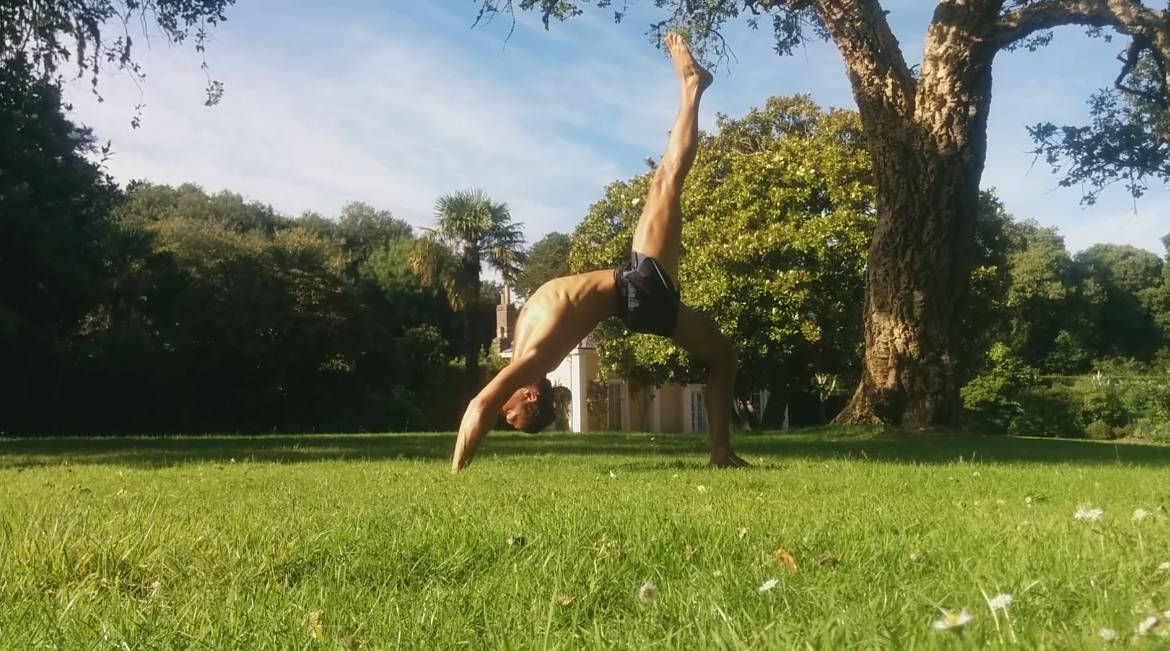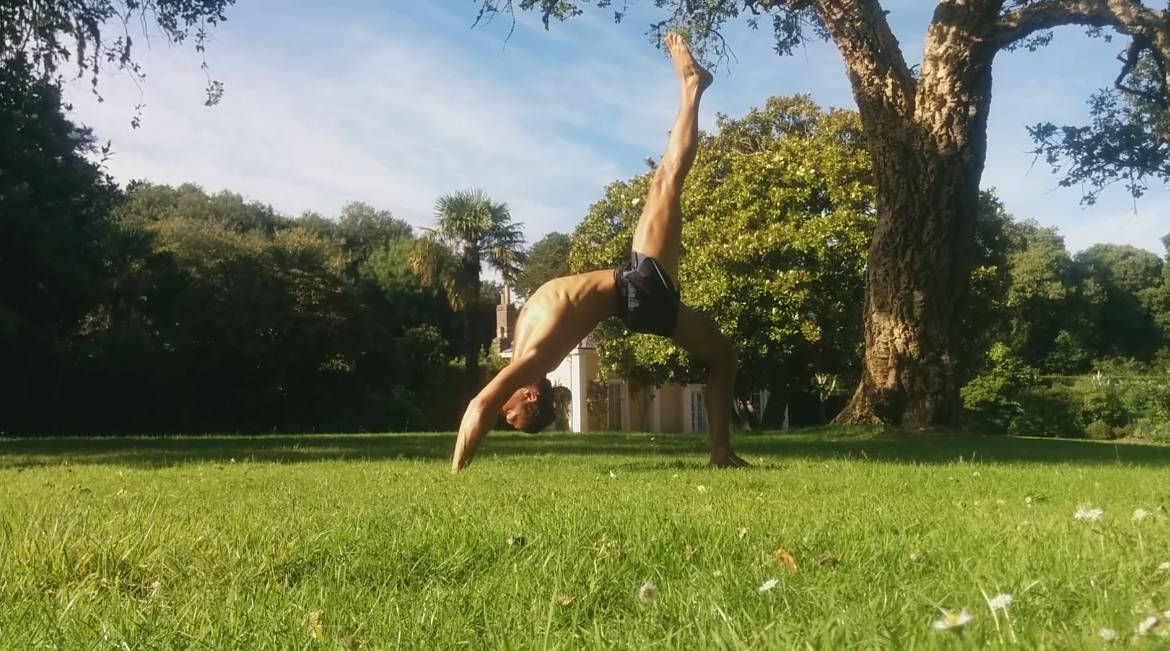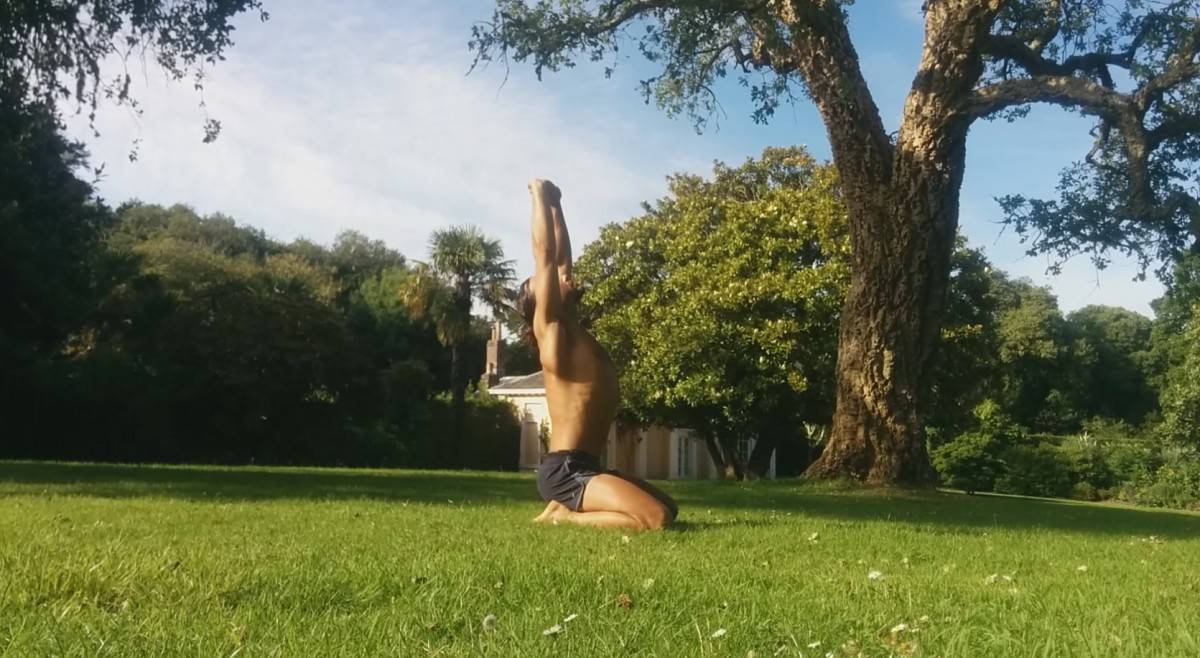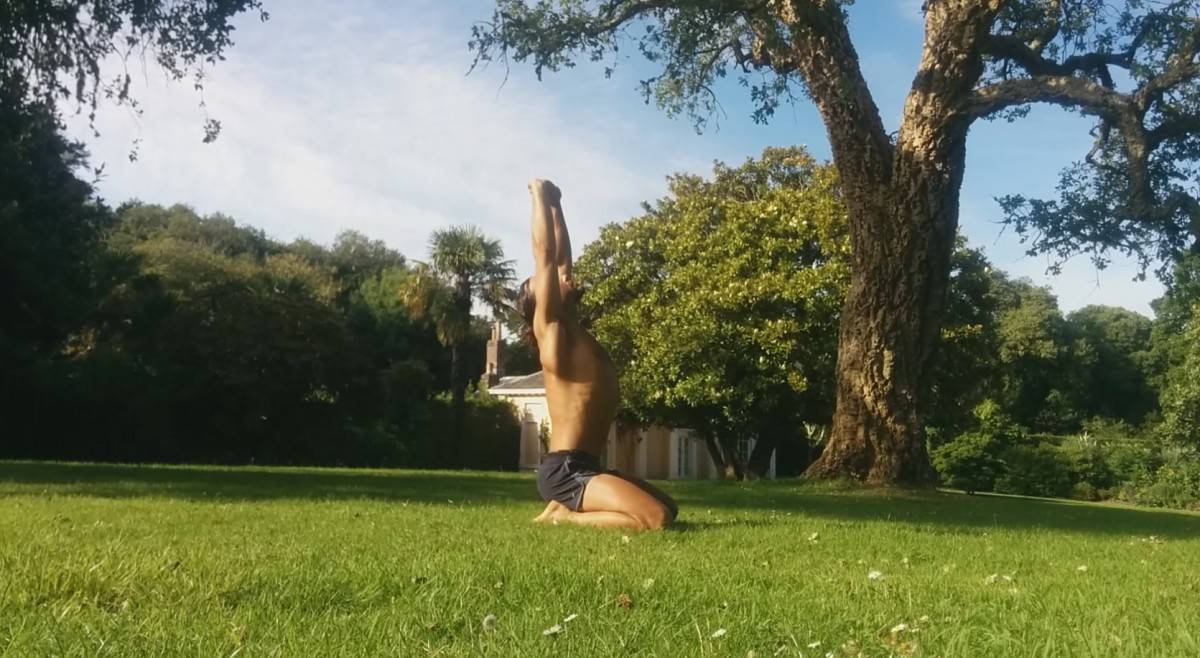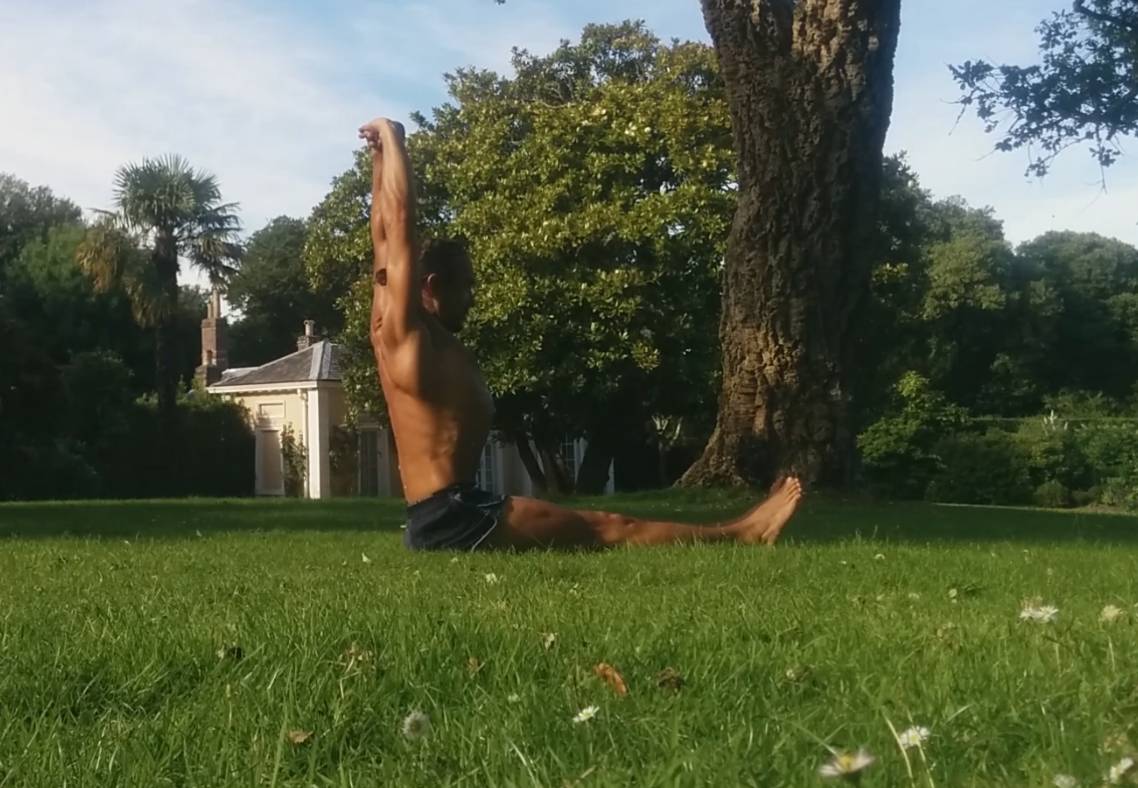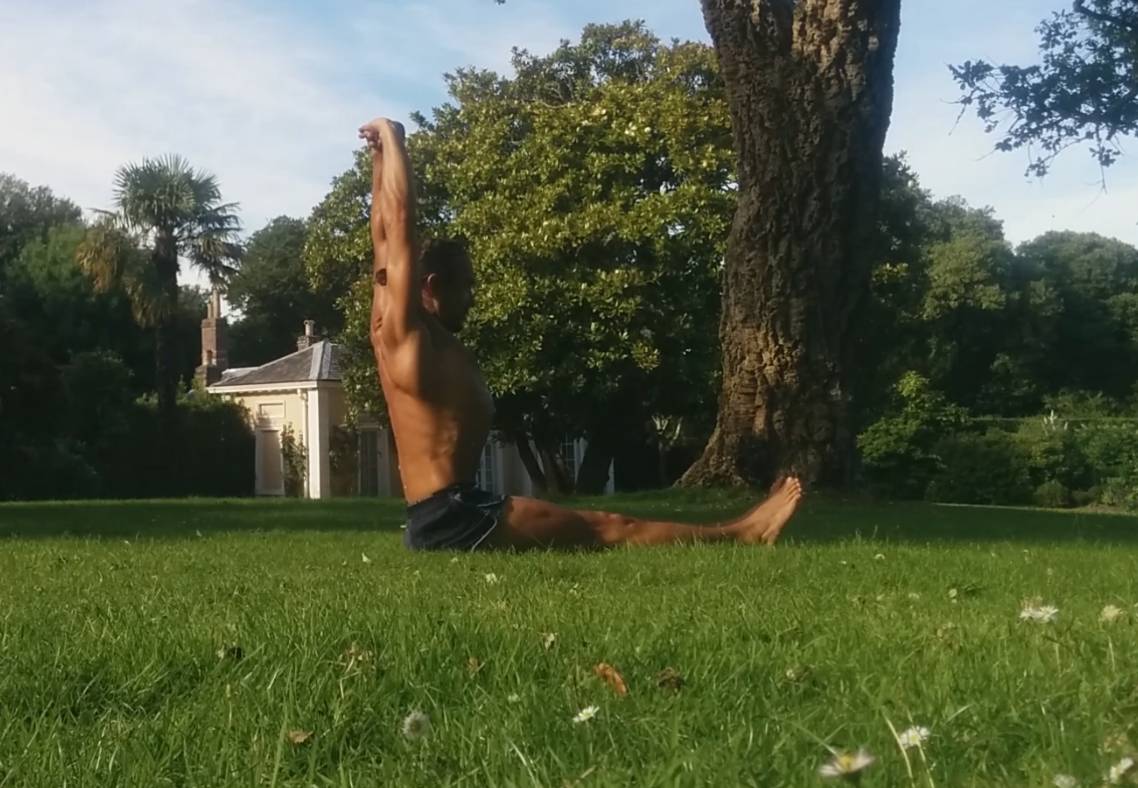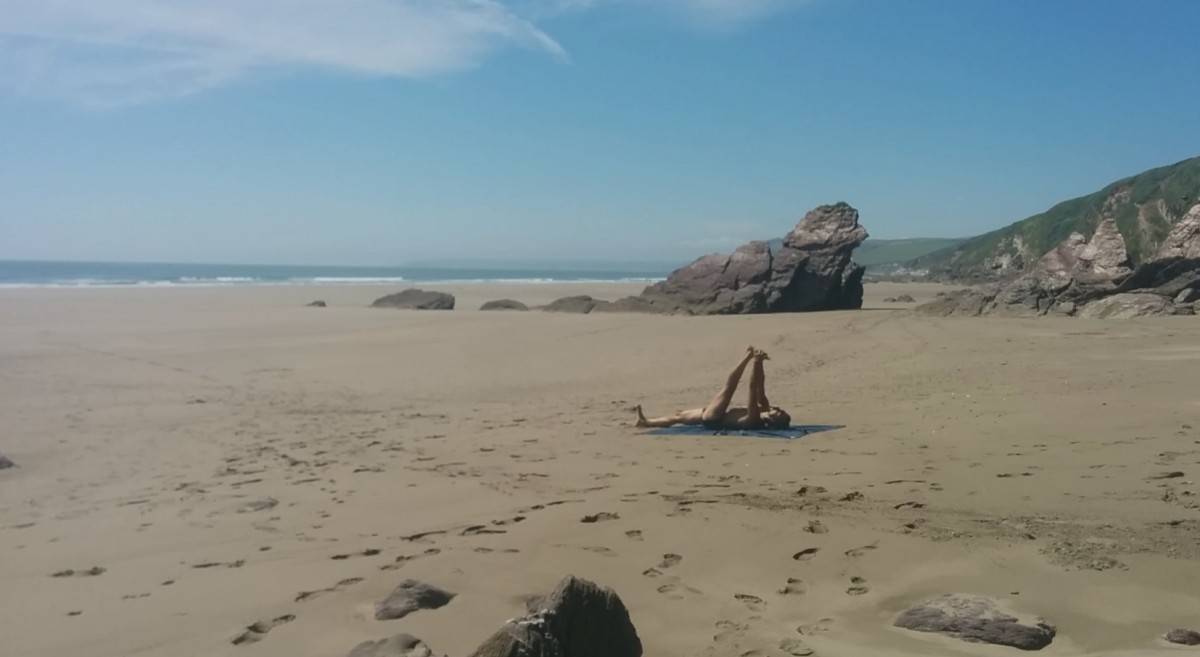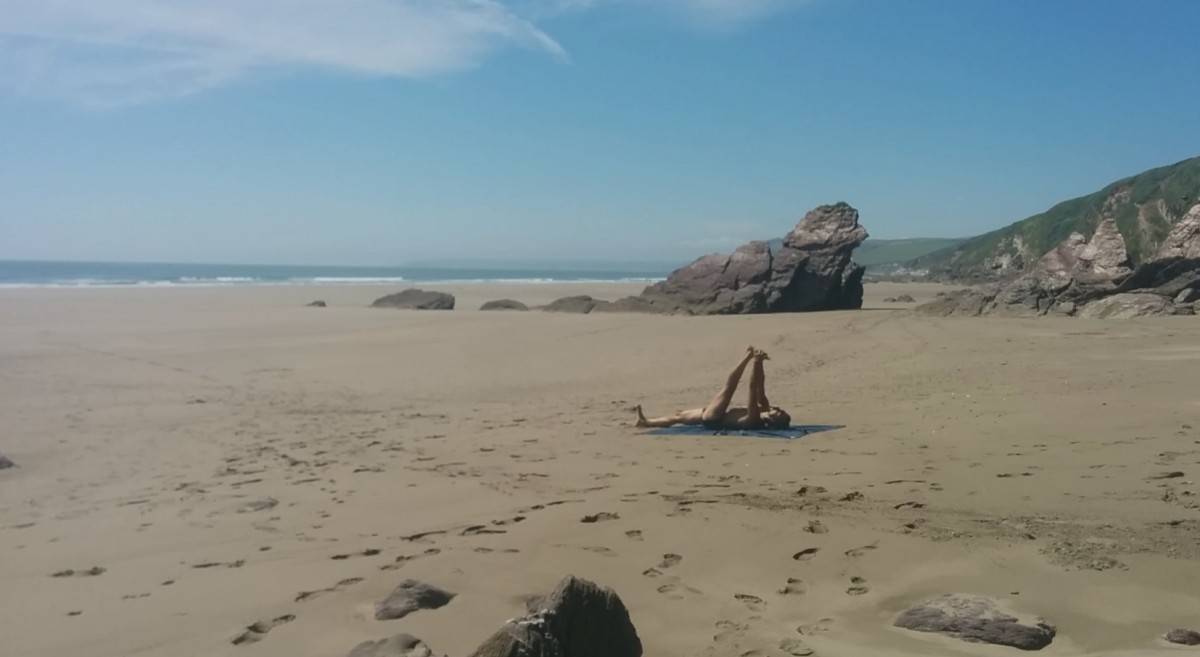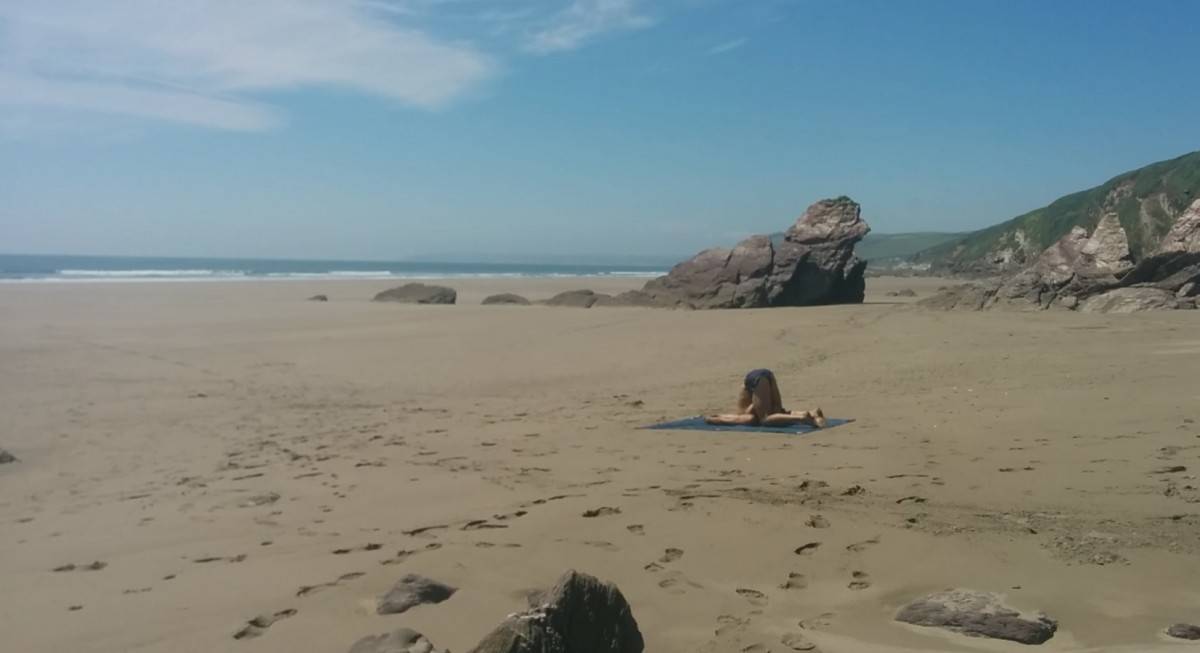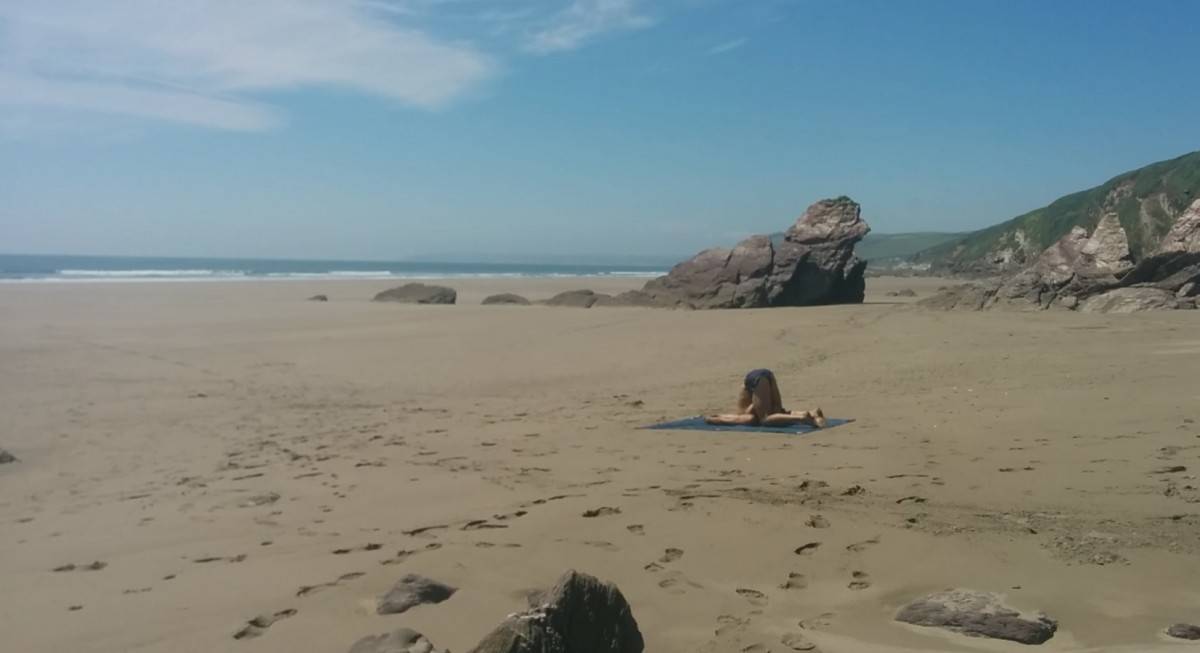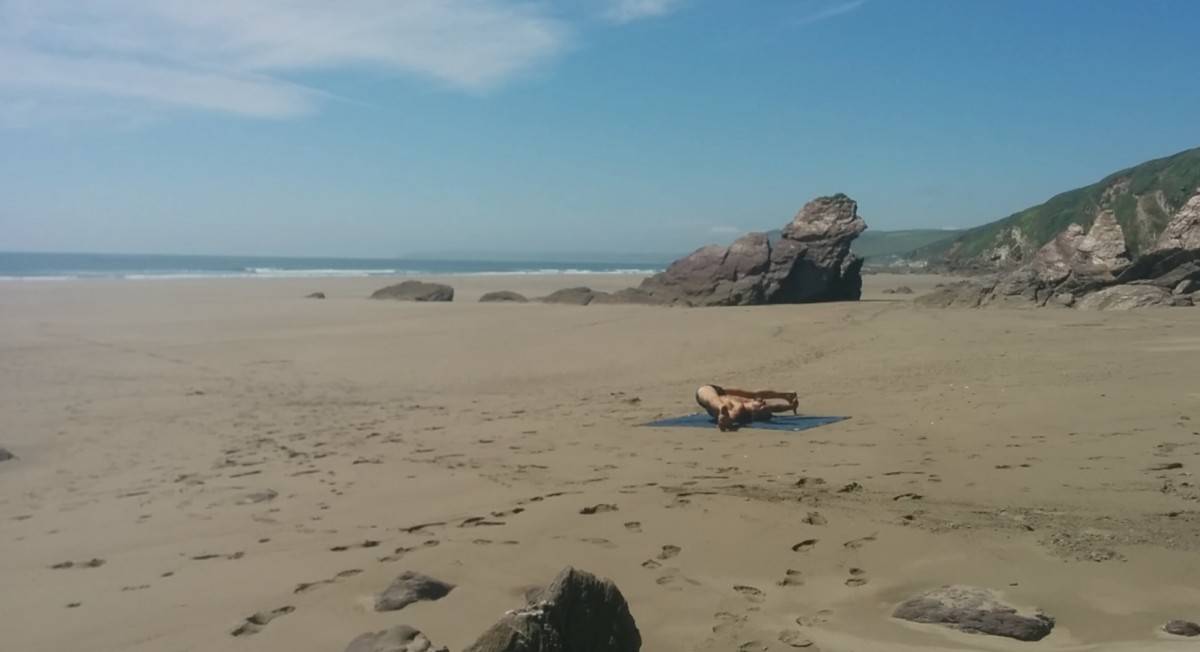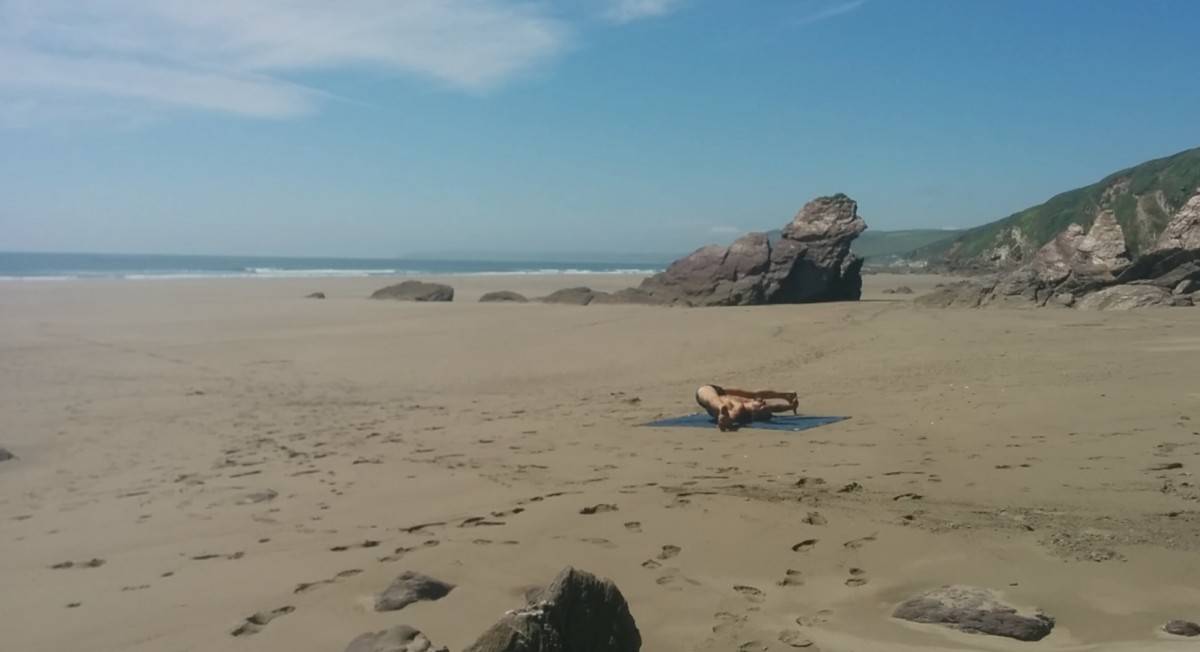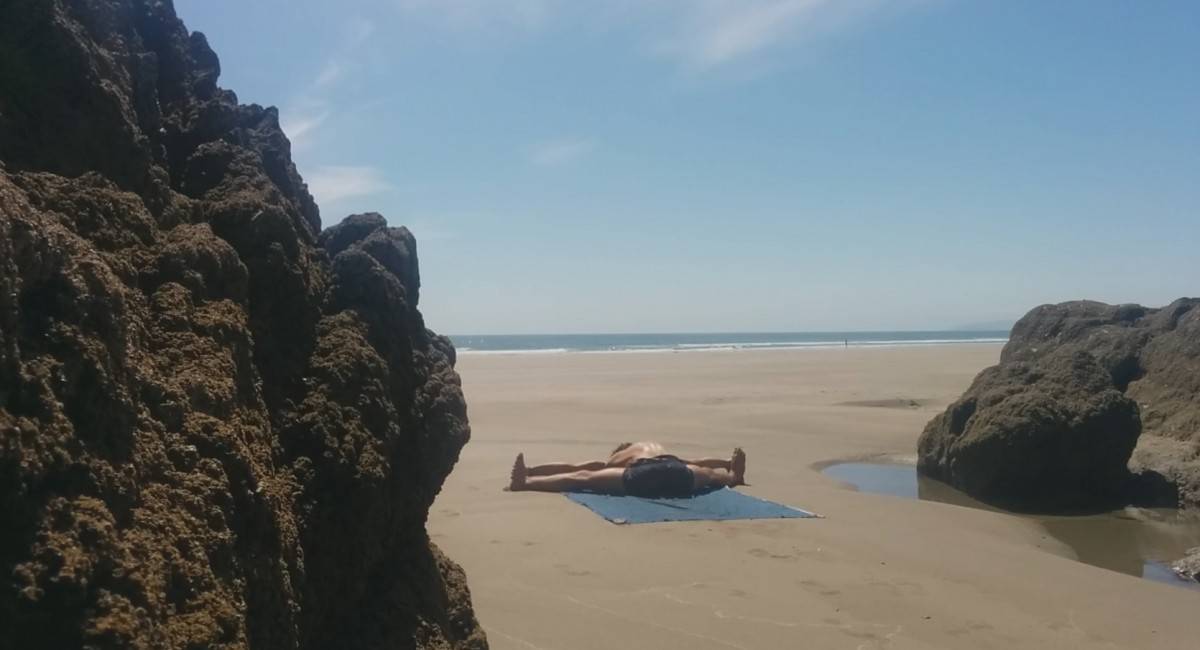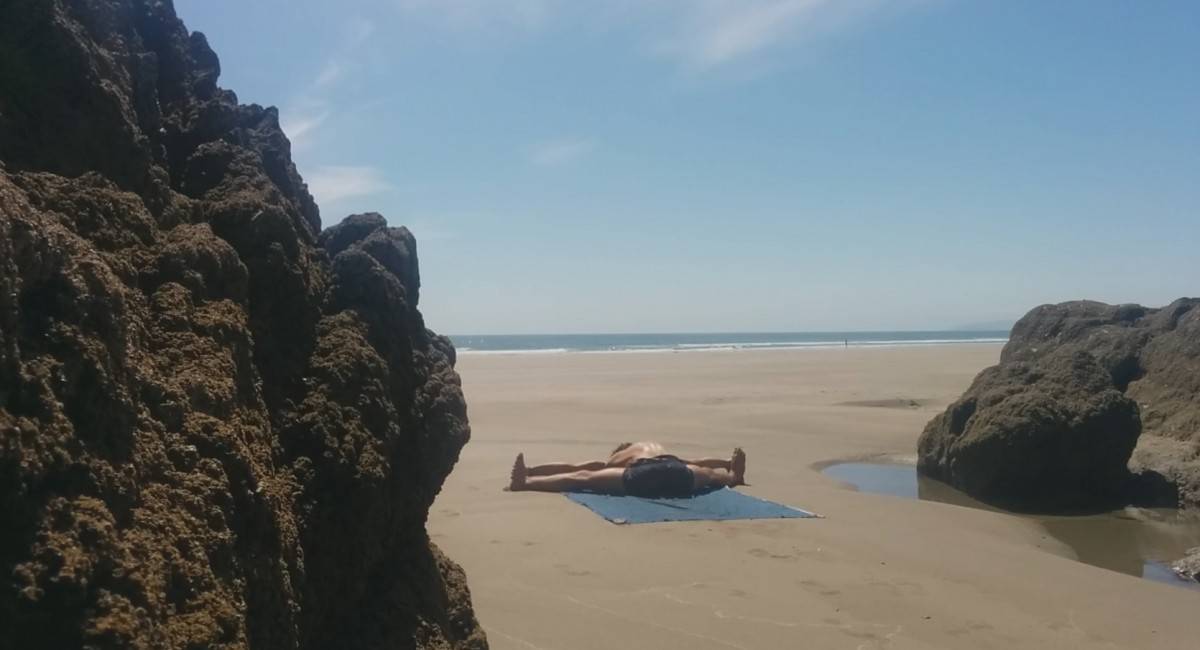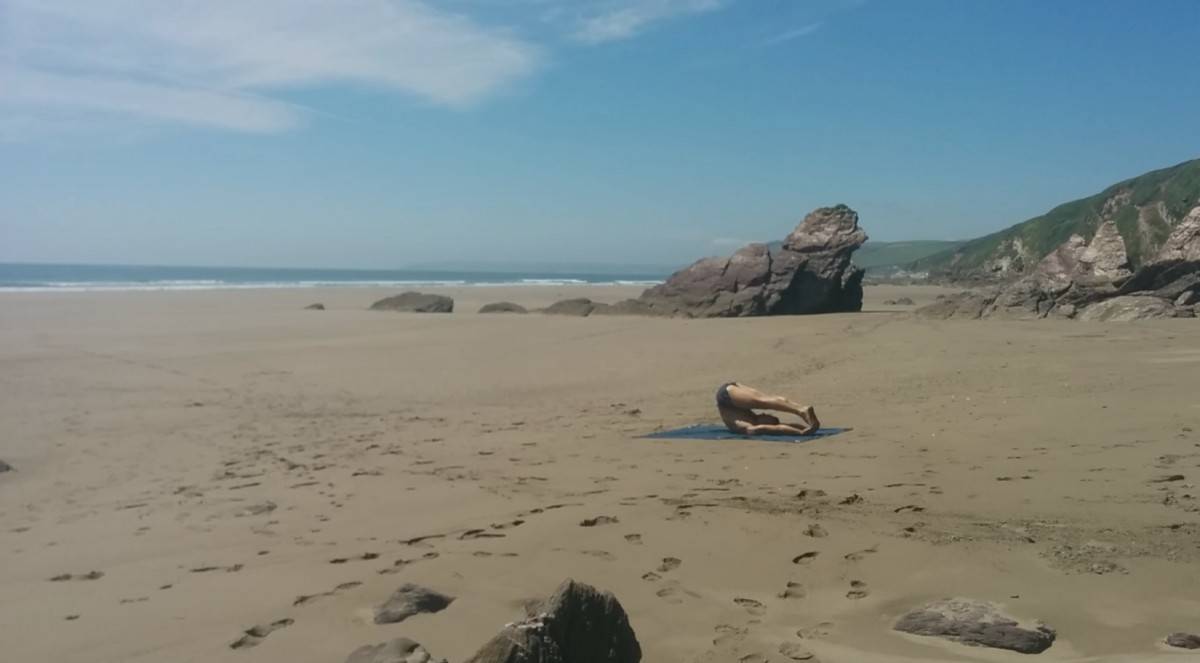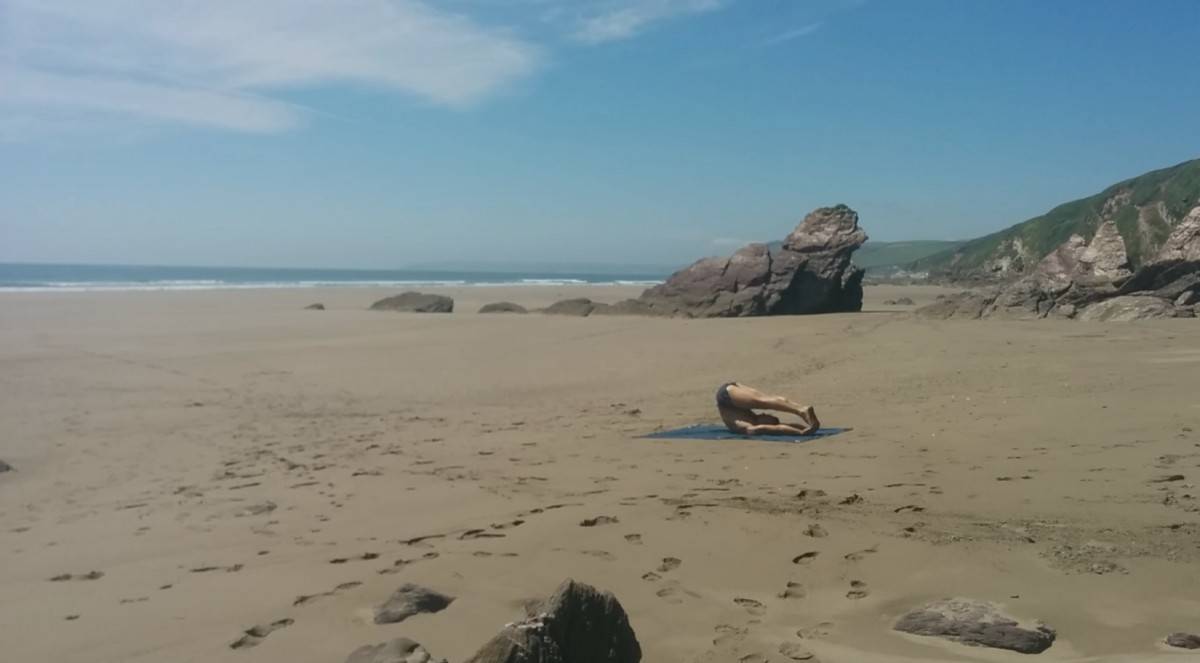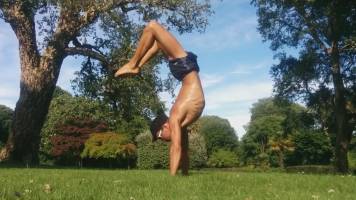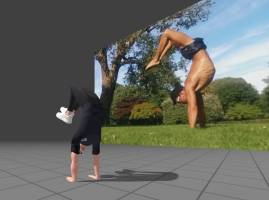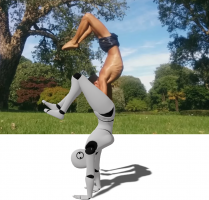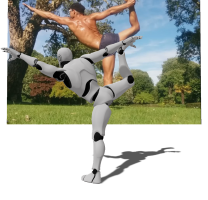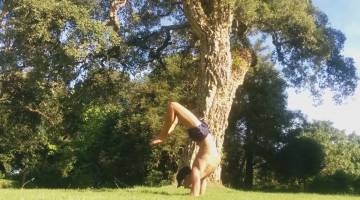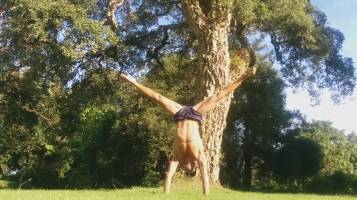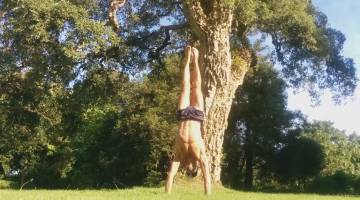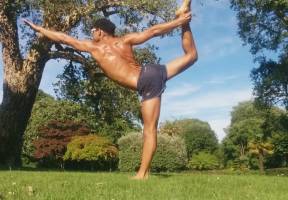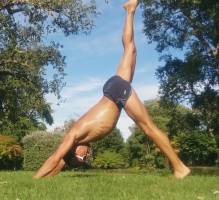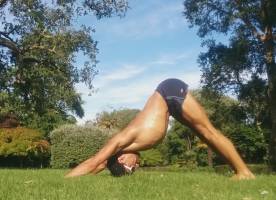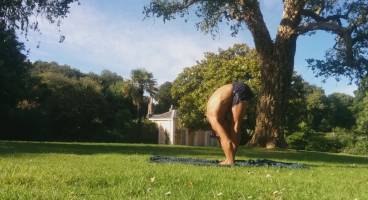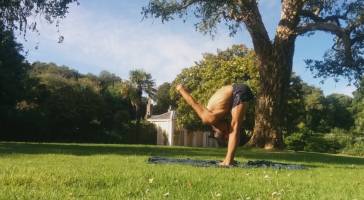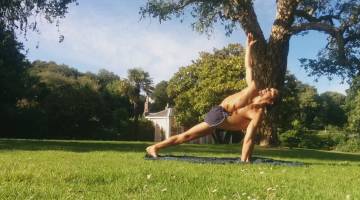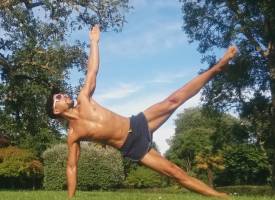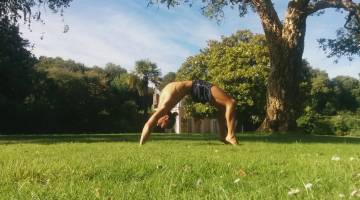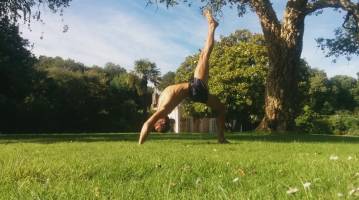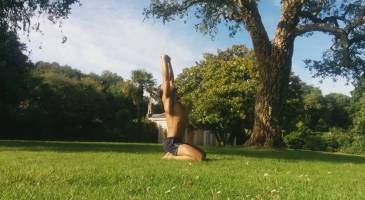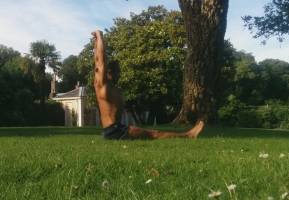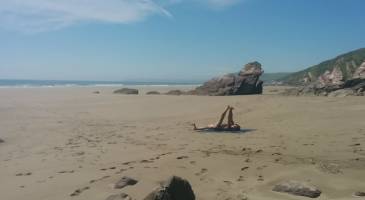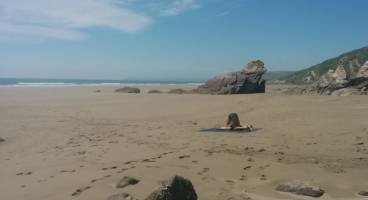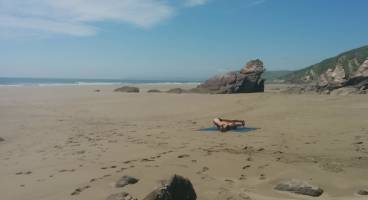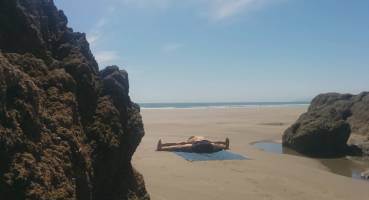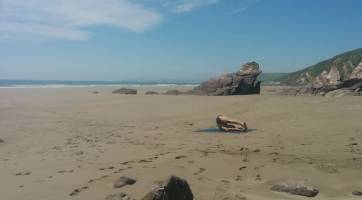 लोकाः समस्ताः सुखिनो भवन्तु
Lokāḥ samastāḥ sukhino bhavantu
"May all beings everywhere be happy and free, and may the thoughts, words, and actions of my own life contribute in some way to that happiness and to that freedom for all."
Most Westernised versions of yoga put great emphasis on its physical aspects. However, exercising the physical body with asanas (complicated postures) is not that important in real yoga. In fact,  "asana" (आसन) can be translated as "seat" and according to Patañjali it means "to be seated in a position that is steady but relaxed". In order to be able to sit absolutely still, firm, and relaxed for an elongated period of time (in order  to silence the mind) one needs to be in a very good physical condition (sitting still sounds much easier than it is). Therefore, physical exercises can be seen as a preparation for the real yoga which is internal, introspective, and meditative. If one uses yoga to attain physical fitness on misses its truly divine essence. A fitting analogy compares yoga to an airplane: You can of course use an airplane to drive fast on a road (this is the physical aspect of yoga). However, the airplane can fly! If one does not use the airplane for flying across oceans and continents one does not utilise its real purpose and its full potential. The same holds for yoga. It is a psycho-spiritual practice and reducing it to its physical components is a misconception of its intended purpose. Yoga is a truly divine science of consciousness.
"Even in the state of ignorance, when one sees something, through what instrument should one know That owing to which all this is known? For that instrument of knowledge itself falls under the category of objects. The knower may desire to know not about itself, but about objects. As fire does not burn itself, so the self does not know itself, and the knower can have no knowledge of a thing that is not its object. Therefore through what instrument should one know the knower owing to which this universe is known, and who else should know it? And when to the knower of Brahman who has discriminated the Real from the unreal there remains only the subject, absolute and one without a second, through what instrument, O Maitreyī, should one know that Knower?"
― Jagadguru Śaṅkarācārya
See also: https://christopher-germann.de/yoga-sutras-of-patanjali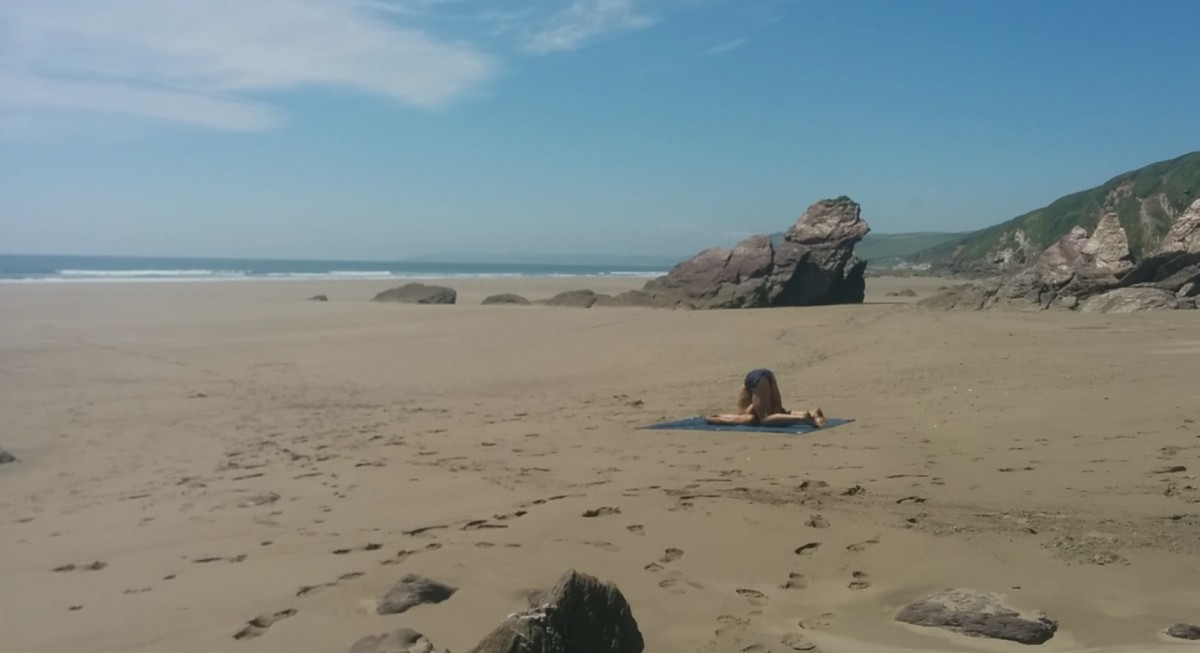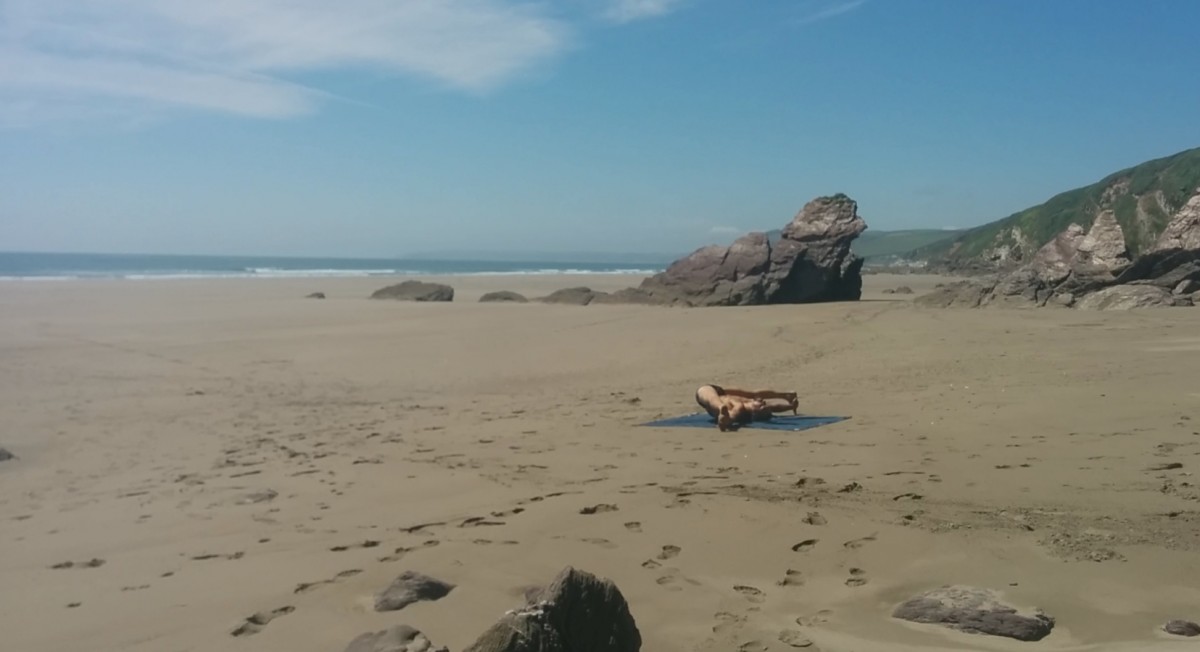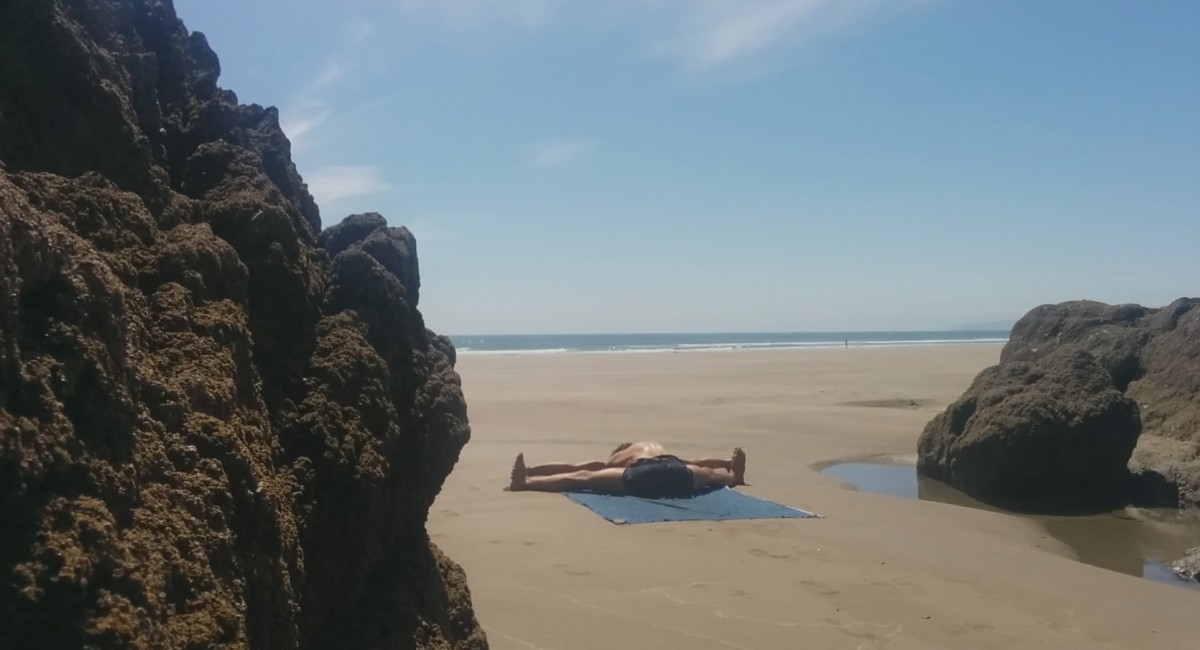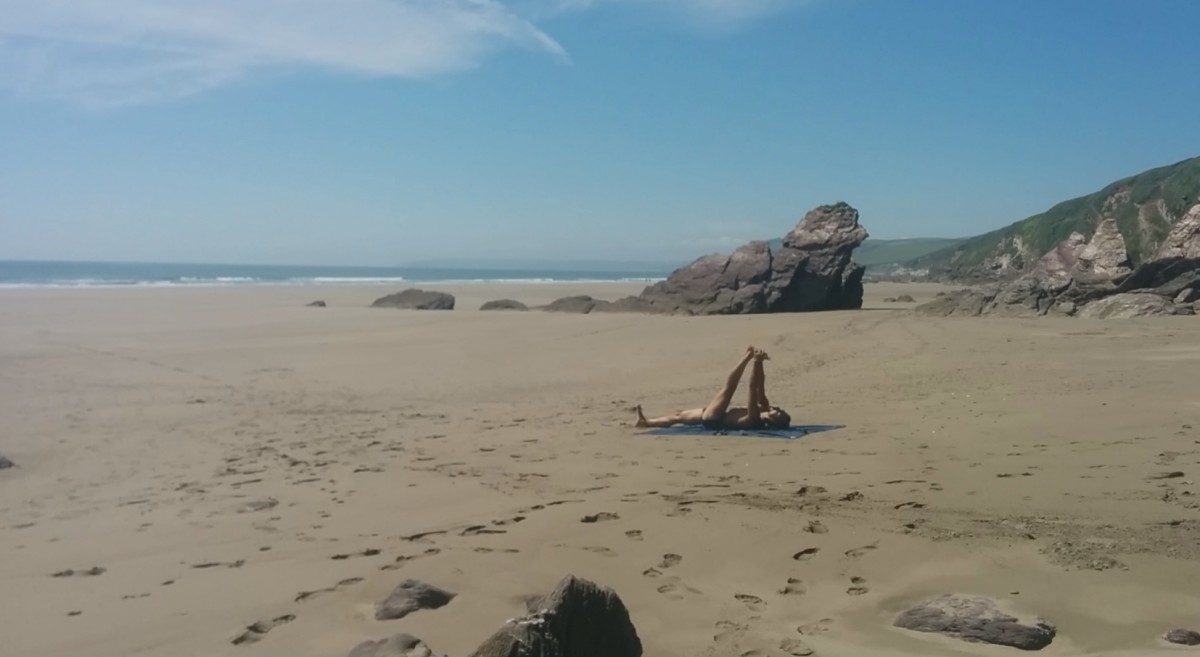 Aerial Yoga
---
Om shānŧiħ shānŧiħ
ओम शांति: शांति:.
ॐ